My books and zines are handmade and locally printed, often in-house!
And what's the "etc..." you ask? Well, check out some other fun projects like a tarot deck and a couple of short films.
a collection of stationery i've made from my art. most have been rewards for my direct subscribers.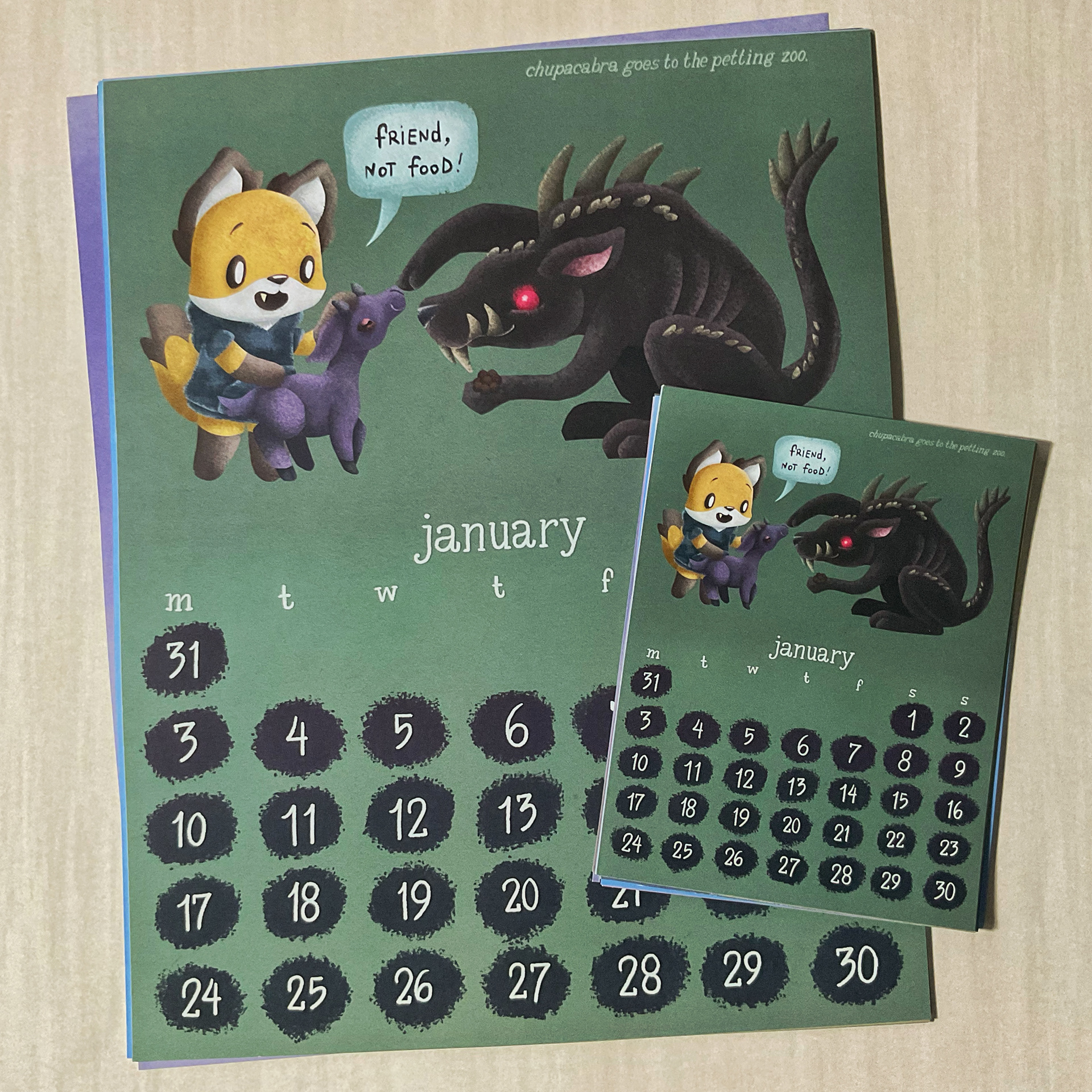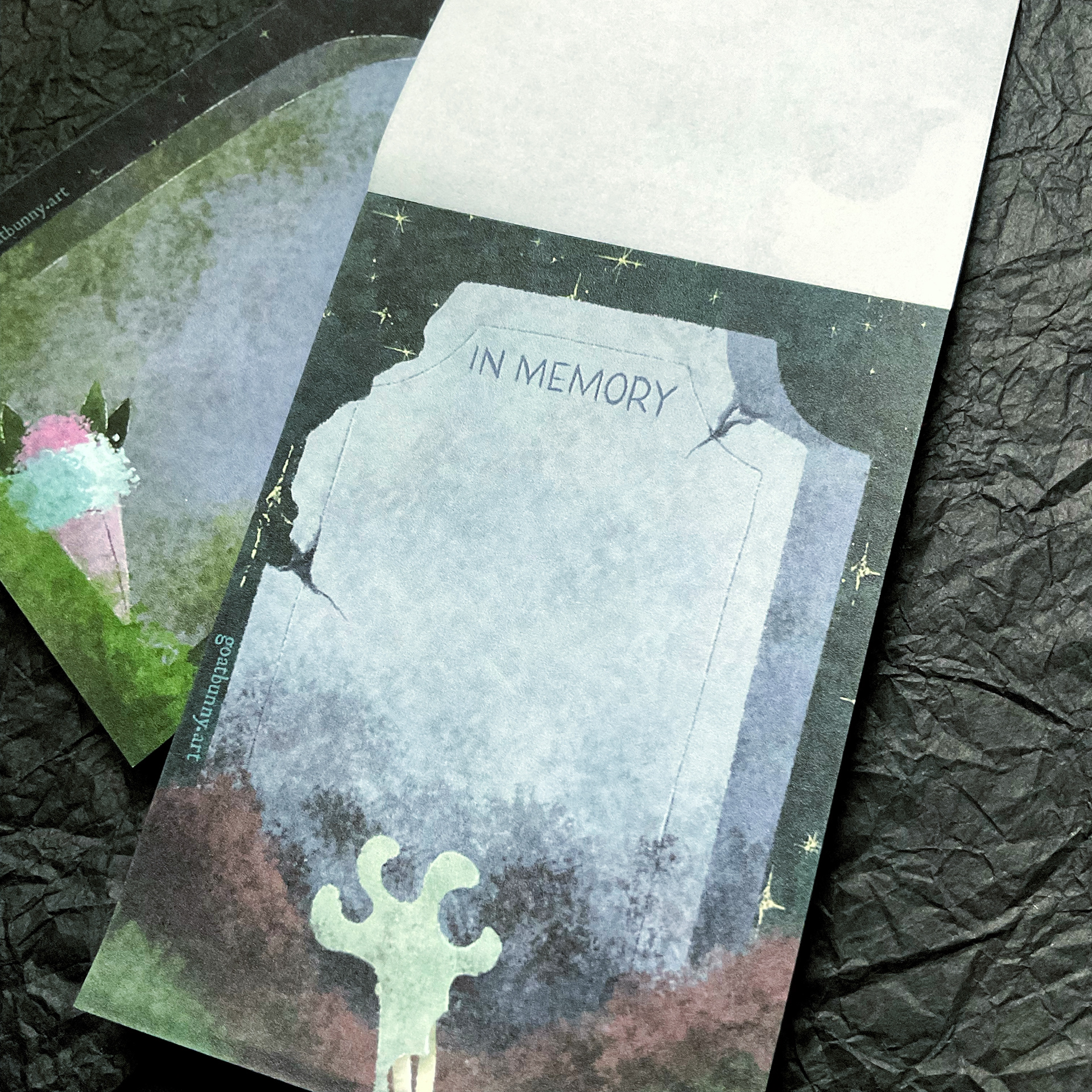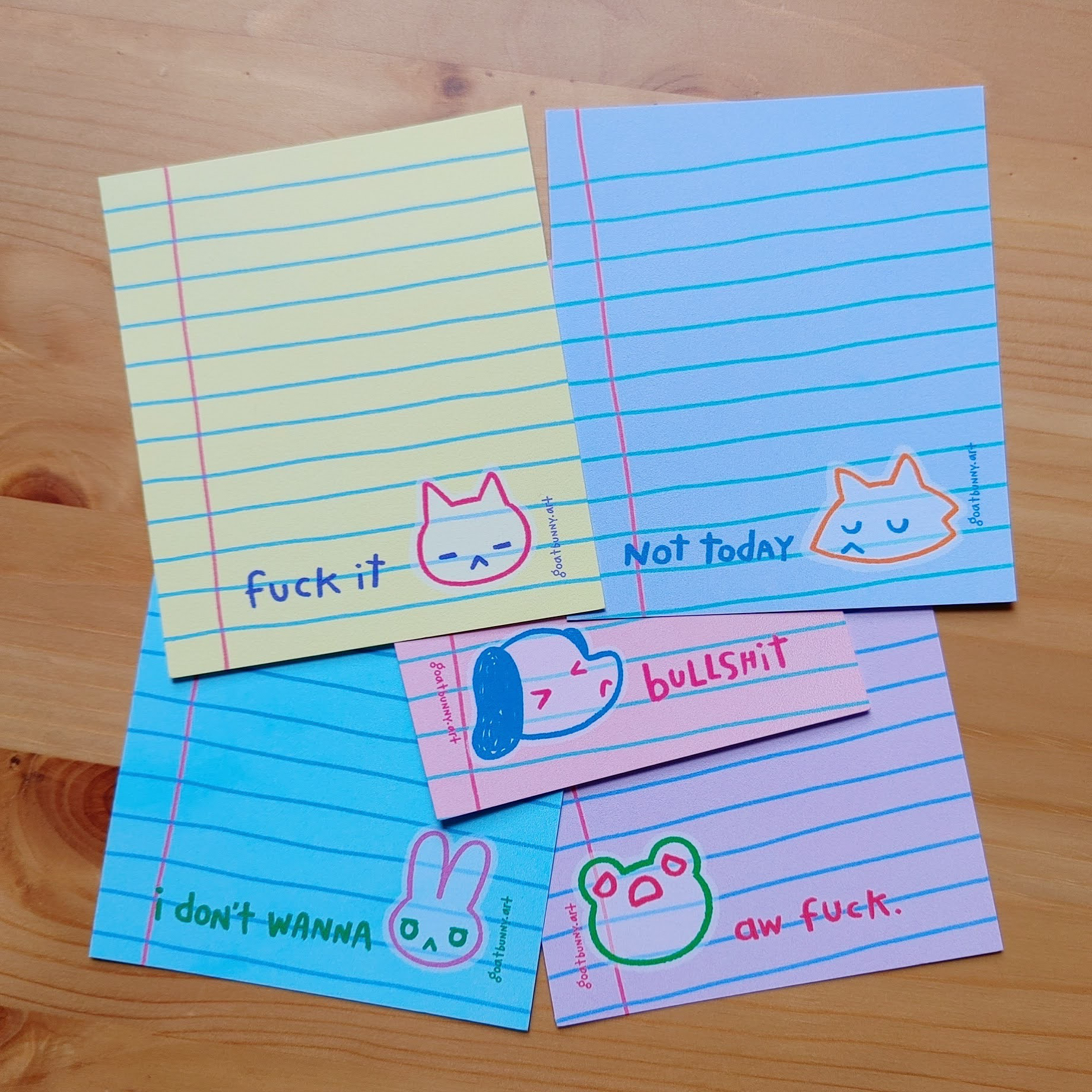 Lil Fay's Treats 2021 Calendar
A sample of images featuring Lil Fay enjoying her favorite treats every month!
Digital, Adobe Fresco on Surface Pro. jan 2021
78 original watercolor tarot reinterpretations compiled as a unique deckPrints of original watercolor pieces. 2014-2018
Life of A Goatbunny monthly zine
Covers of my subscription zine which showcase work done over the previous month as well as some insights to the work and being an artist in general. Digital copies are available to Patreon supporters and hard copies are mailed out to those who pledge $5 and up.
From March 2018 - Dec 2020
Lil Fay's Chikinz storybook
Excerpts from the book, images also used in a 2020 calendar. Digital, Adobe Fresco on Surface Pro. August 2019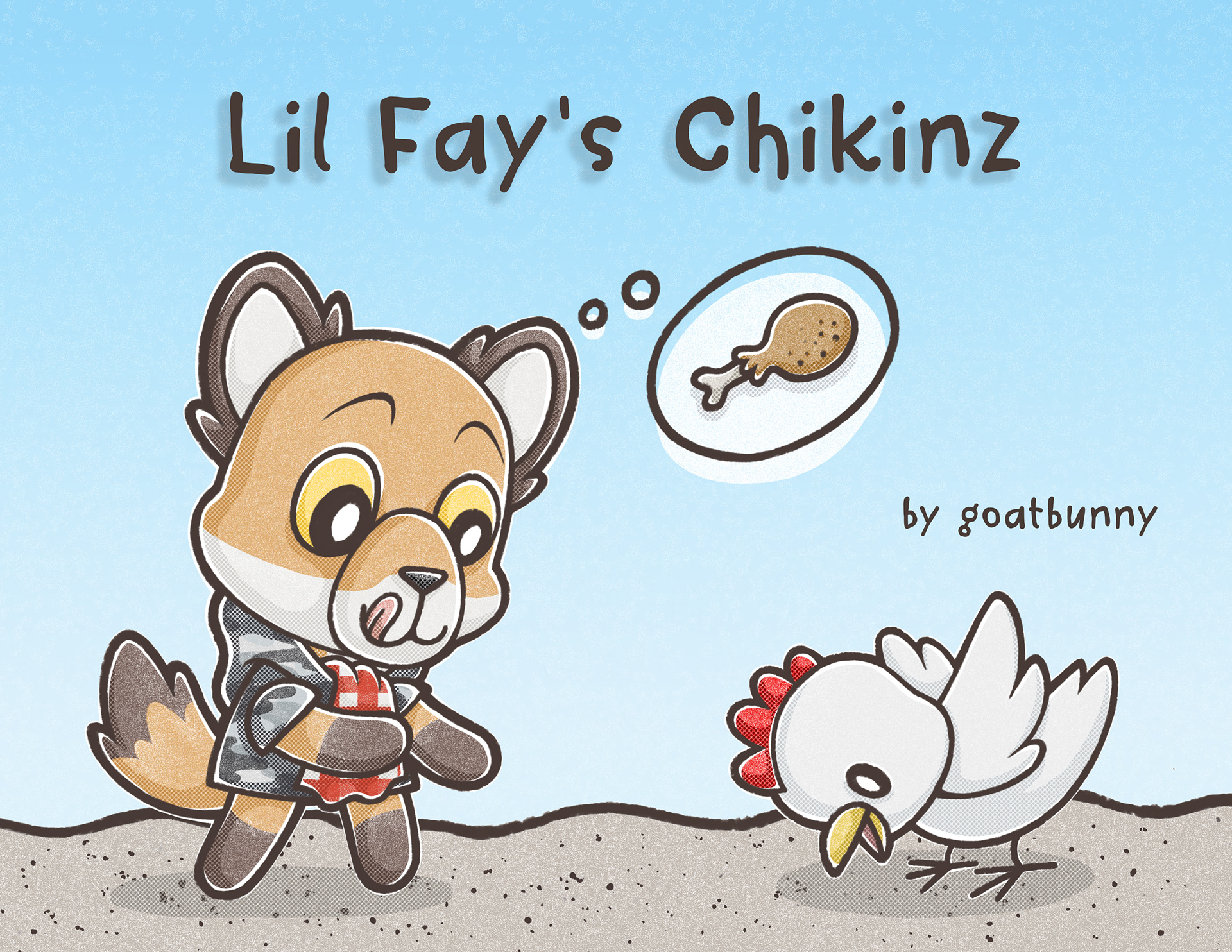 DRAT! A Journey of Mild to Substantial Annoyance
A Pick-Your-Own-Journey-style Comic Coloring book
Story by Theo Radomski & illustrations by goatbunny
The Plight of The Artist coloring book
Goatbunny's Little Book of Animal Guardians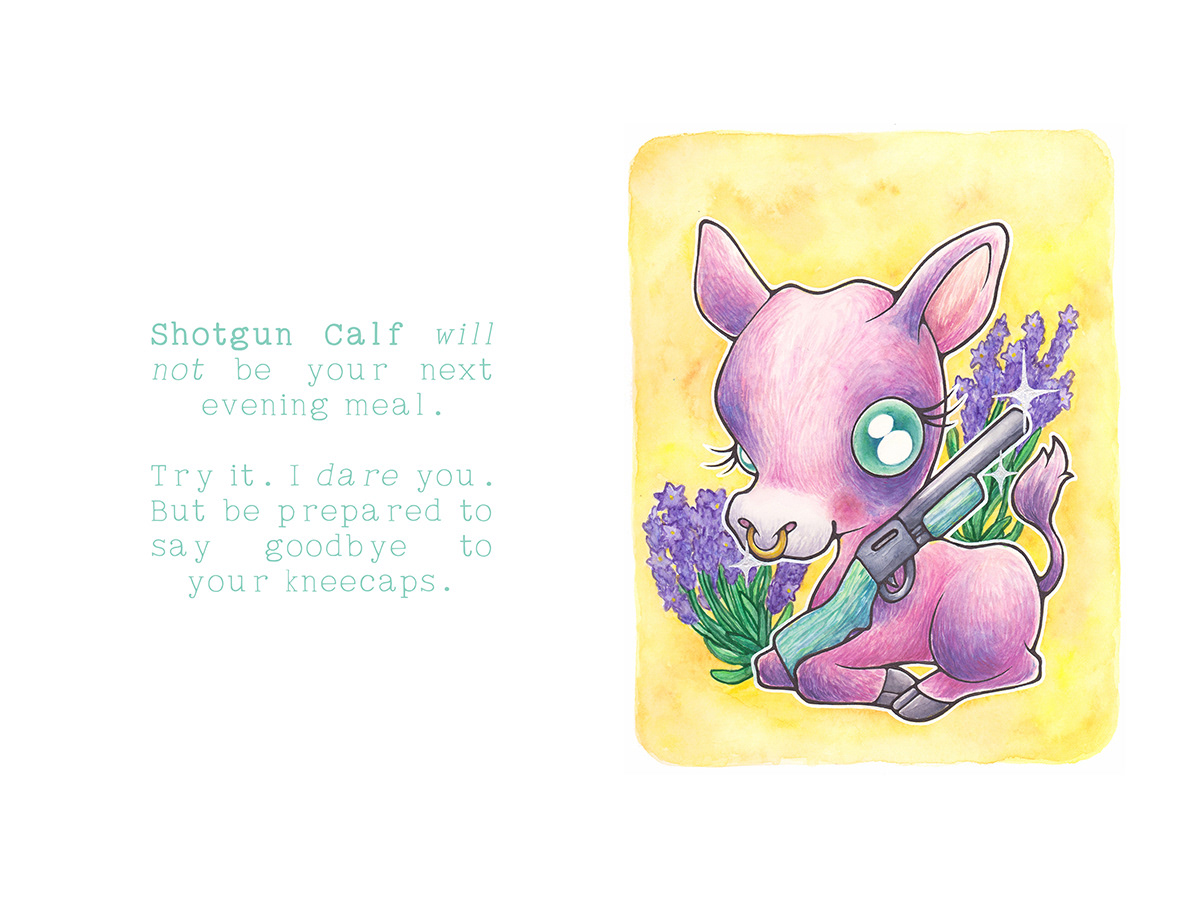 Everyday Kaiju full movie
Welcome to other side of giant movie monsters! Visit Kaijuberg's residents and their everyday mundane lives and --through the miracle of handmade puppets & cheap construction paper sets-- find out what it's REALLY like to be a kaiju!
A film by goatbunny & Theo Radomski!
Filmed on location in sunny Kaijuberg, Humantown, and Montreal in 2017.
The Fox and The Goatbunny: clip montage
What happens when a cute, retro-styled, paper puppet picnic goes awry...
a short film by goatbunny, film and sound editing help by Theo Radomski