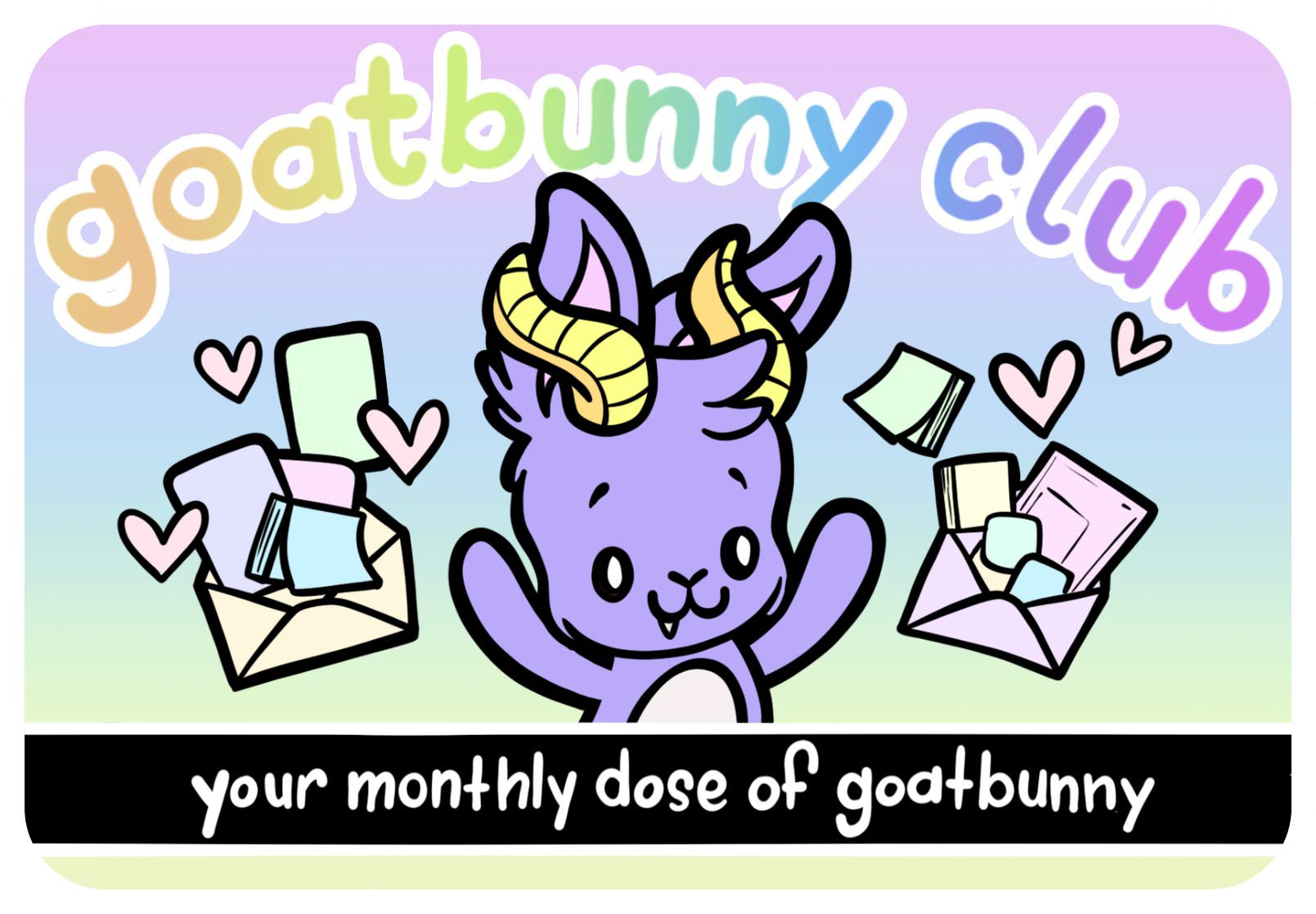 Subs for February 2022 will open on January 25th until February 5th!
Please check back during this period to get your February goodies!
Your membership will renew the same DATE that you sign up (if you sign up on the 29th, it will automatically renew on the 29th every month). Packs will be sent at the beginning of the month if you subscribe before the 1st, or when your payment has been processed after the 1st.
Don't forget to leave your IG handle in the notes at checkout, or just let me know via Instagram when you've signed up!
If you'd like to change your Membership, please reach out to me at info@goatbunny.art!
Virtual Buds
is available at any time since no physical products are mailed out.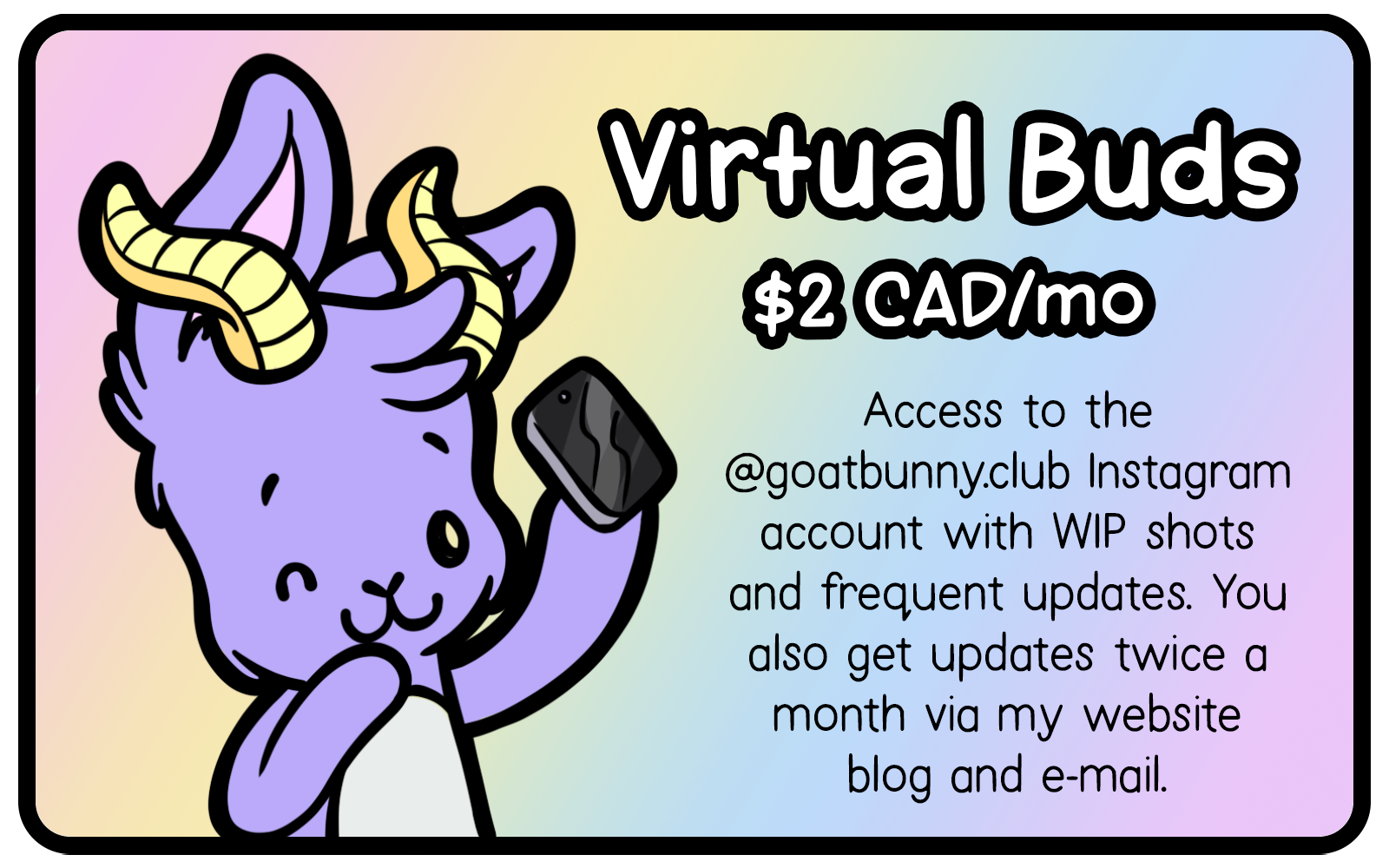 Subs for physical rewards come in 5 different tiers: