There's nothing like checking the goods out in person! Keep an eye out on this page for upcoming events!
upcoming events:
​​​​​​​​​​​​​​
sep 30-oct 02, 2022.
Église Saint Denis
, montreal QC
11 - 6pm oct 16, 2022. Foufounes Electriques, montreal, QC
MFF x Honey Books Halloween Pop Up
12 - 4pm oct 15, 2022. Honey Books, montreal QC
october 19, 2022. Dawson College, montreal QC
MFF x Phoenix Books Halloween Pop Up
12 - 3pm oct 22, 2022. Phoenix books, montreal QC
dec 10, 2022. new york NY
july 8-10, 2022  palais
 des congrès, montreal QC
it was a blast being back at dawson and tabling at the first fair since 2019! Hopefully this will be the first of many more!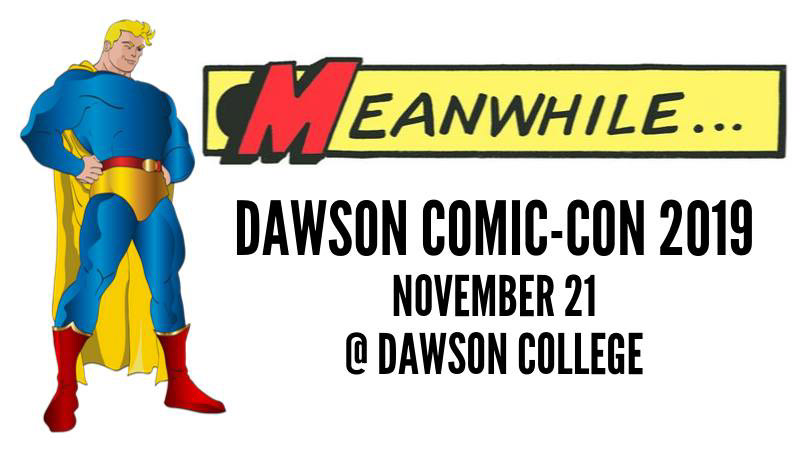 goatbunny and DGFC had a blast at the 2nd edition of Dawson College's Comic Con on November 21!
See you all again at the next event!
goatbunny's first time at Montreal's Punk Rock Flea Market's 3rd Edition (along with the rest of DGFC!) presented by Loser Jamboree on October 6th at Foufounes Electriques!
The next edition should be happening in Spring 2020. Hopefully we'll be back!
goatbunny participated in What the Pop!, hosted by YES Montreal on Saturday, August 10.
In its second year, spanning three events over three weekends, What the Pop! is a unique opportunity to celebrate and discover the creative emerging arts scene in Quebec. Whether you are a casual supporter of the arts or a seasoned collector, What the Pop! has something for everyone : live music, performance art, one-of-a-kind paintings, drawings and prints; photography; mixed and digital media; fashion, jewelry, crafts, and more!
goatbunny had some awesome art and DIY products for sale at this fun, local fair alongside a bunch of other Montreal makers on Saturday, August 17.