some of the goatbunny products!
Here's a small selection of recent stationery products. Most products are produced in-house and by hand by me! New designs come out every month and are available first through direct subscription, then released publicly a month or so later.
Everyone's favorite: STICKERS! All stickers are made in-house. They're waterproof and stick to most surfaces. Sticker sheets come as waterproof but also gloss paper : not waterproof but perfect for letters, journals and planners!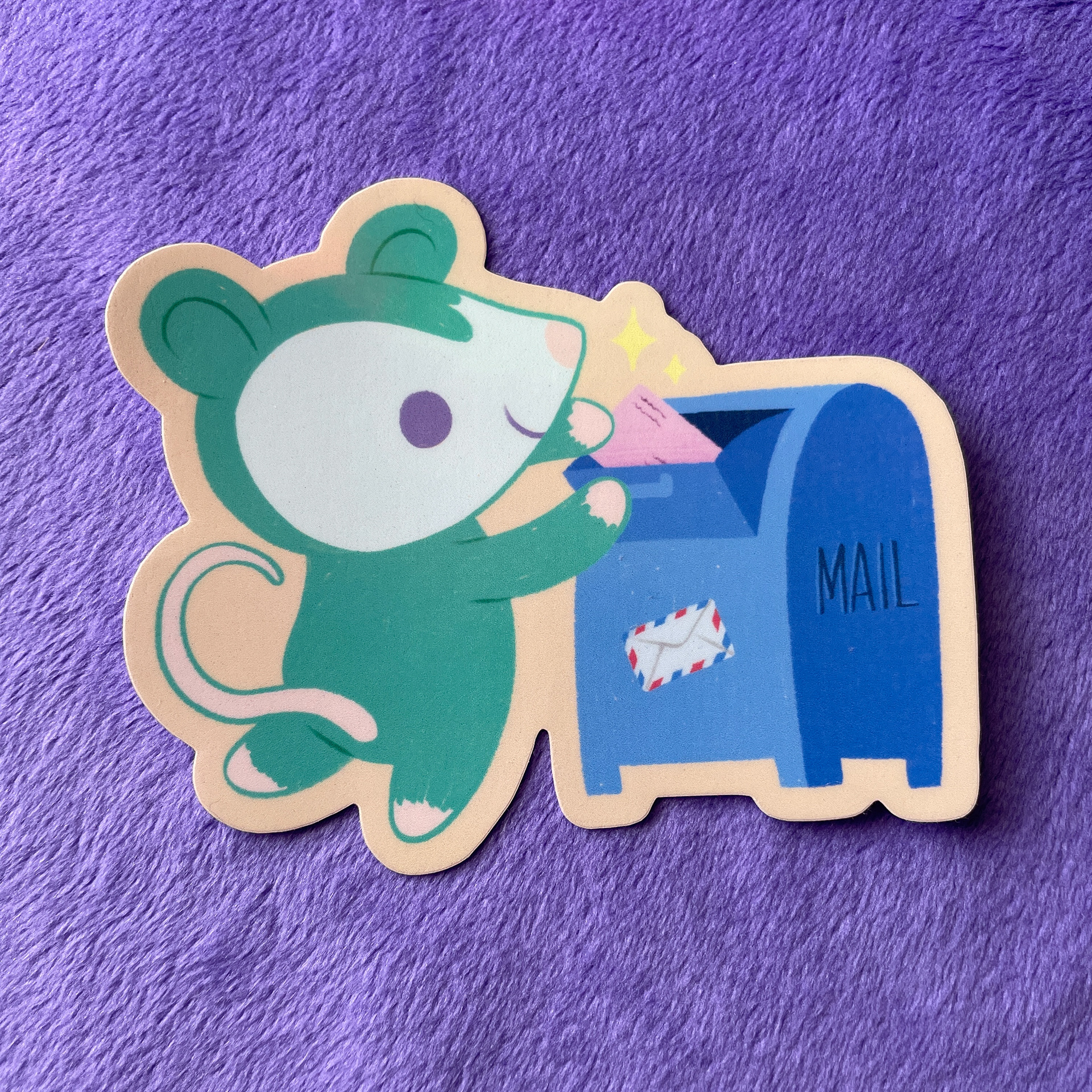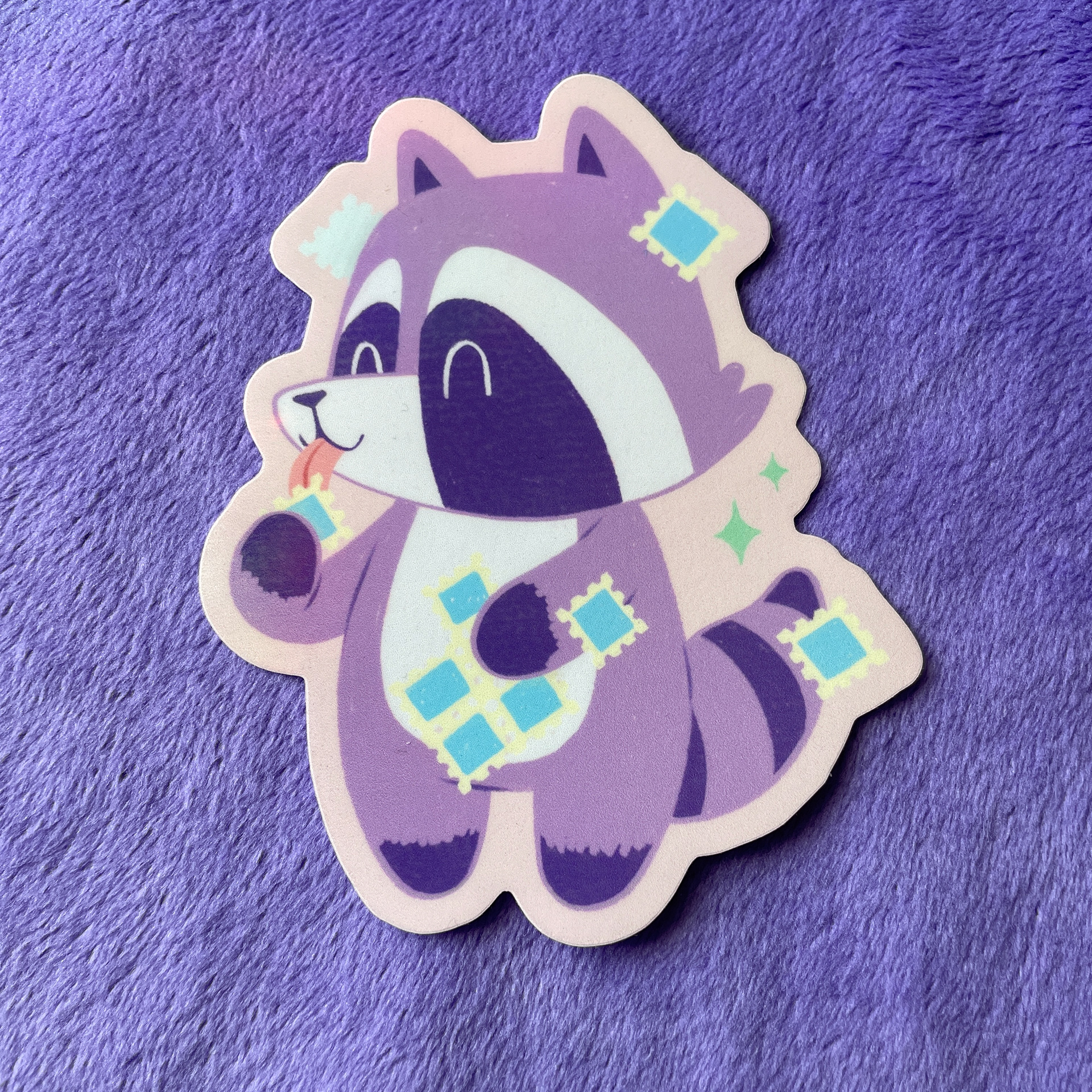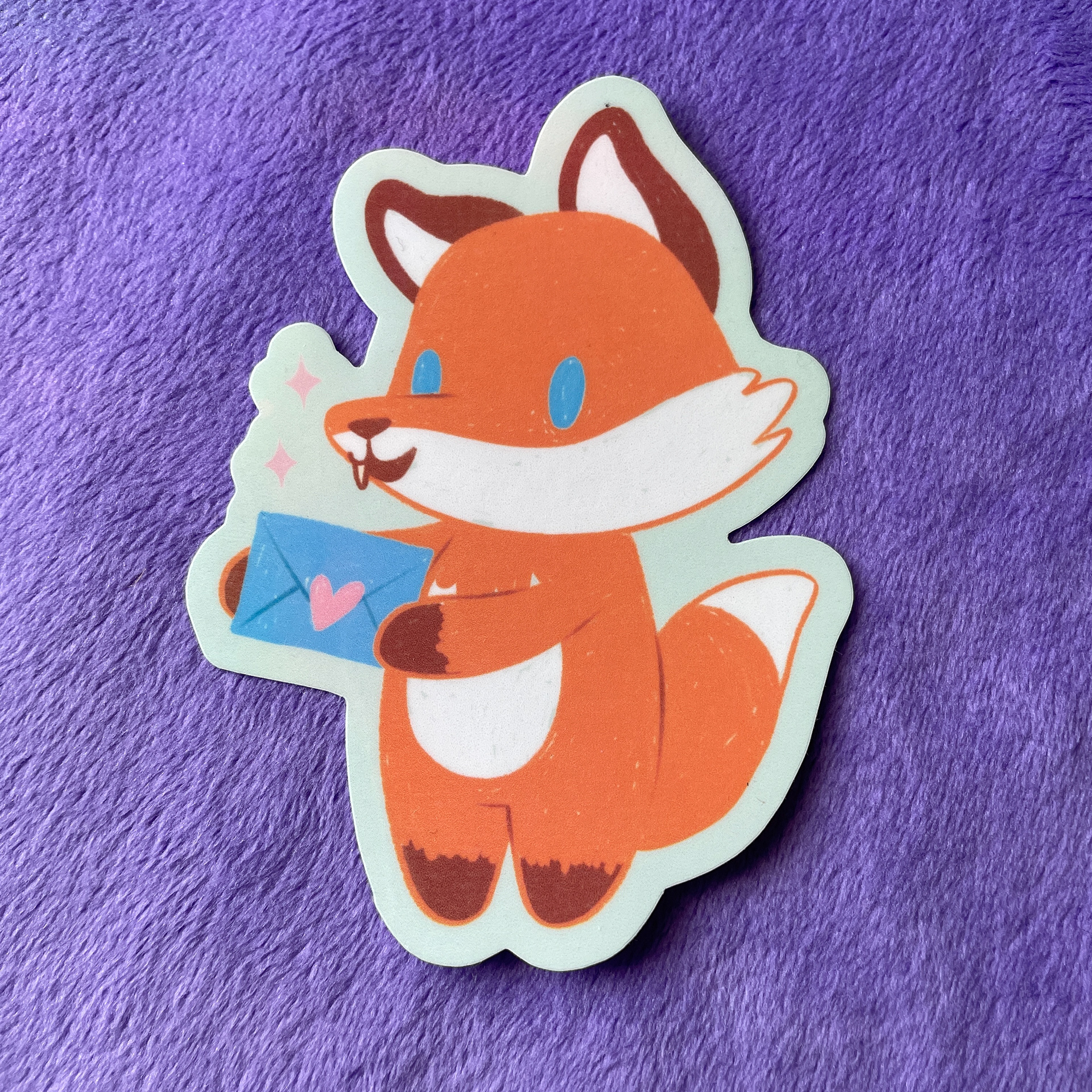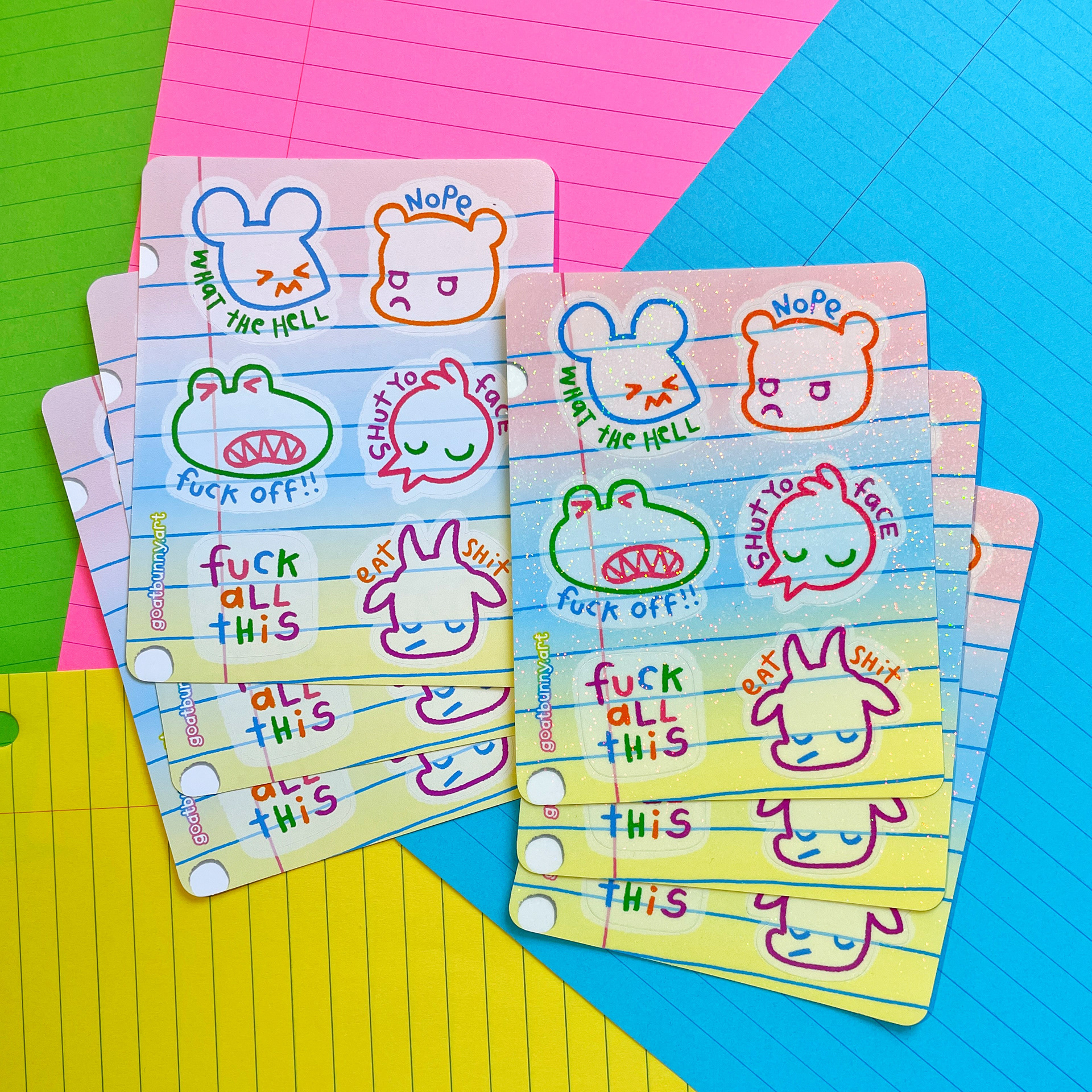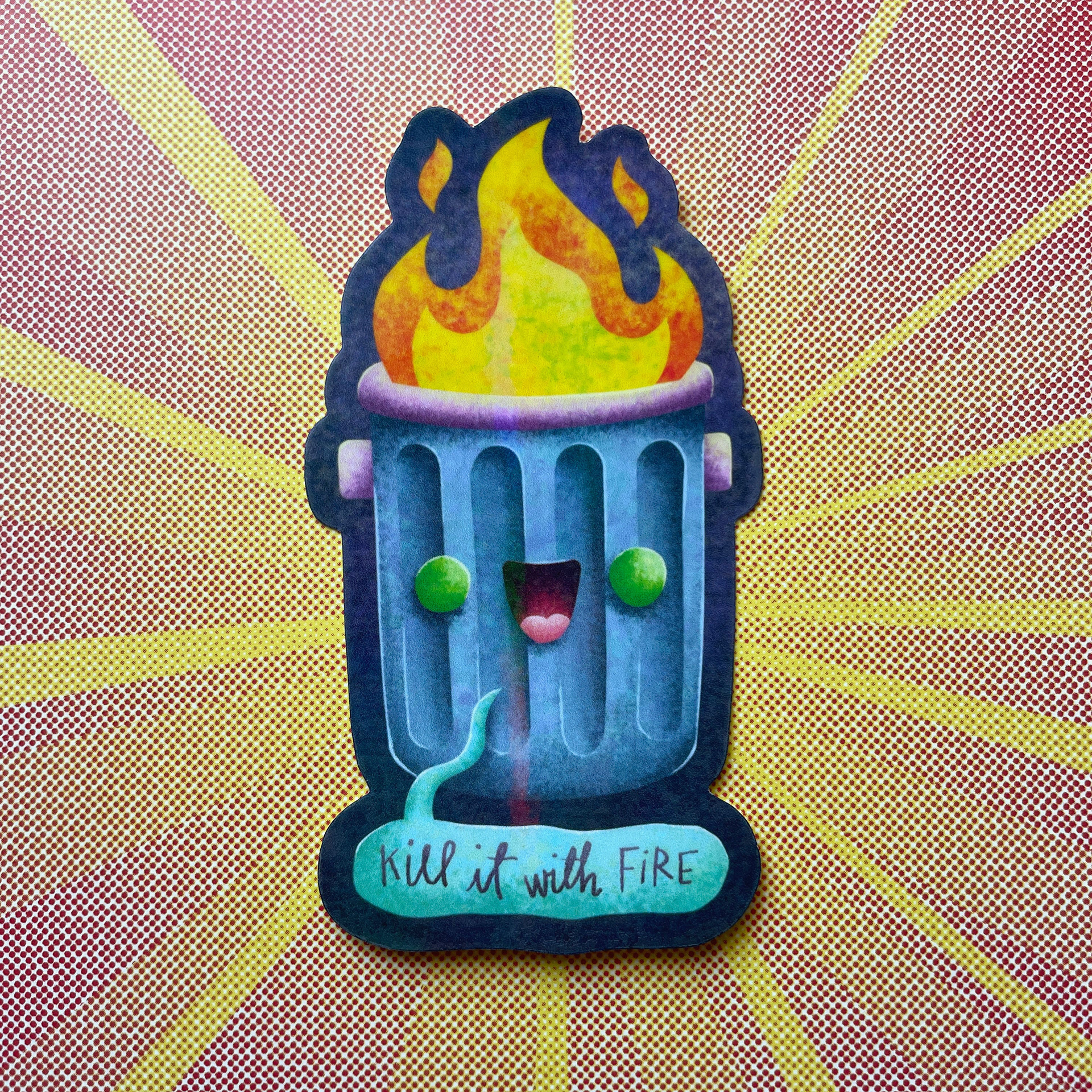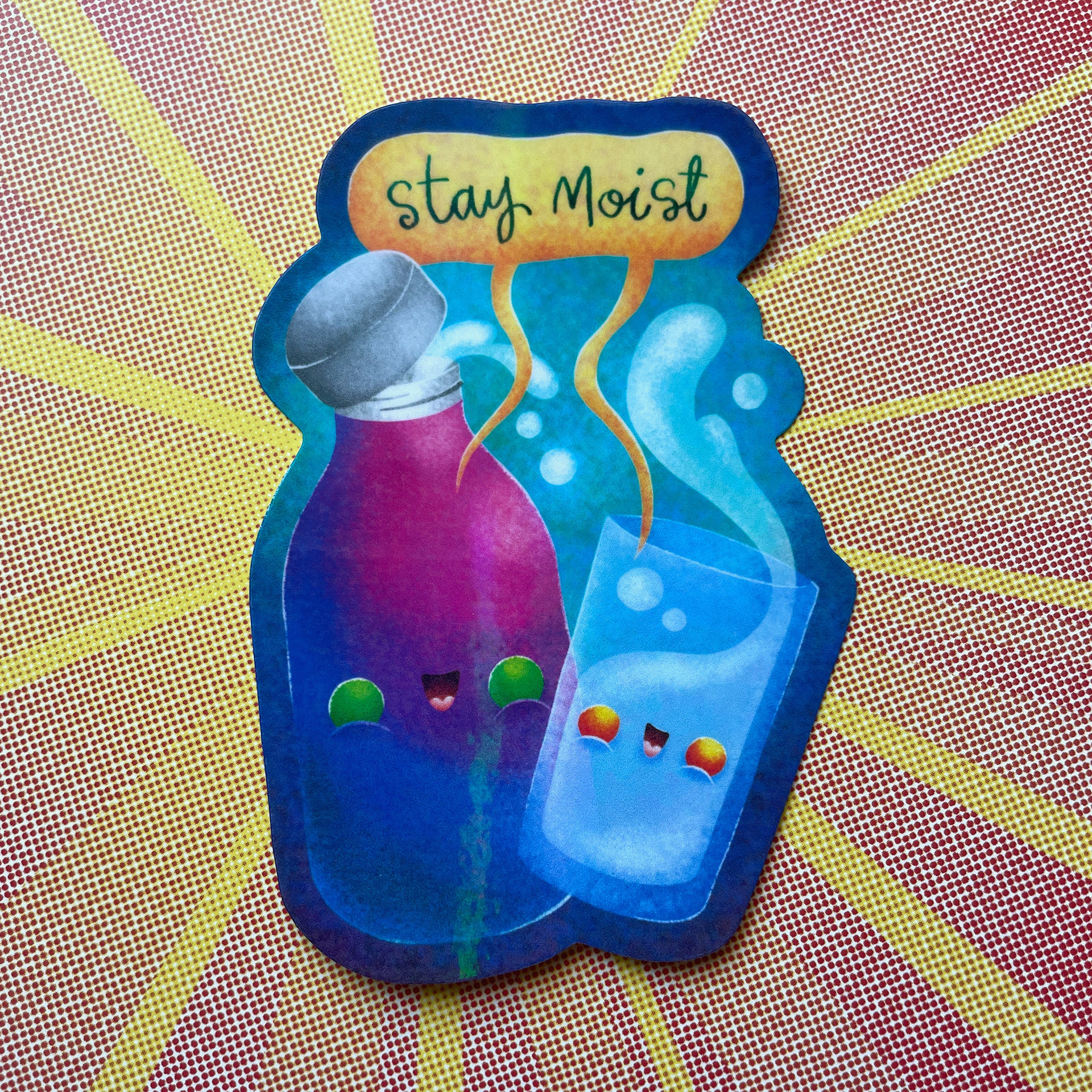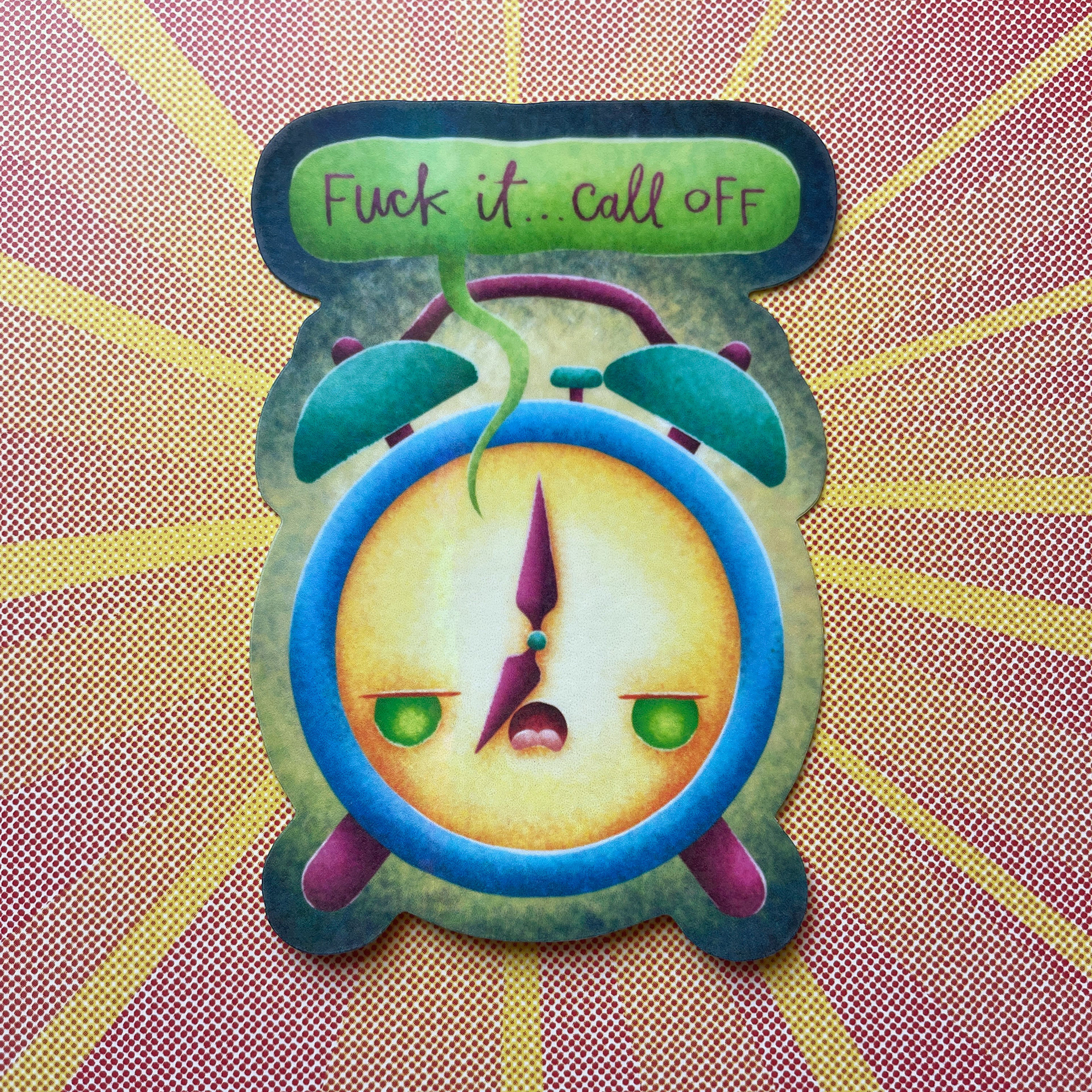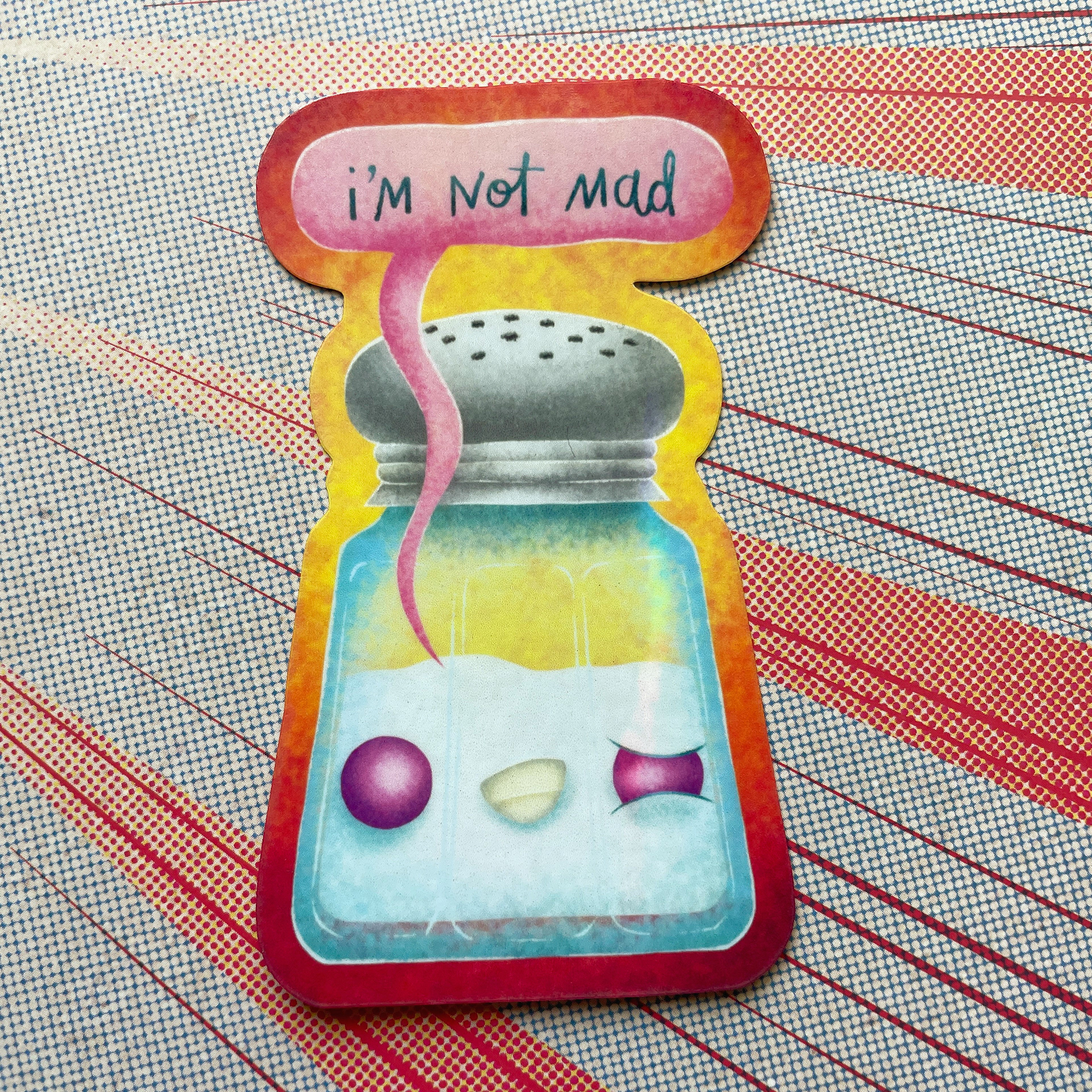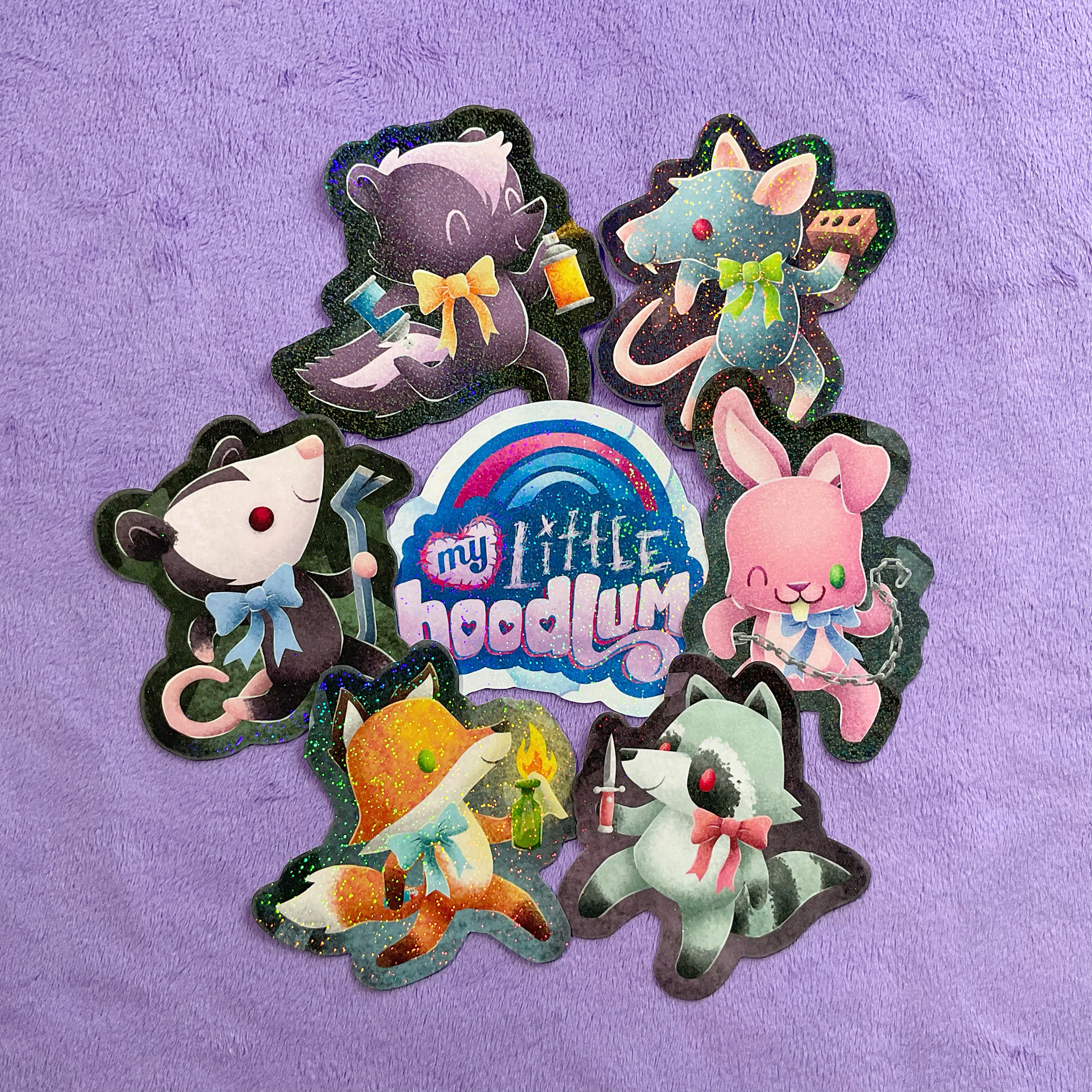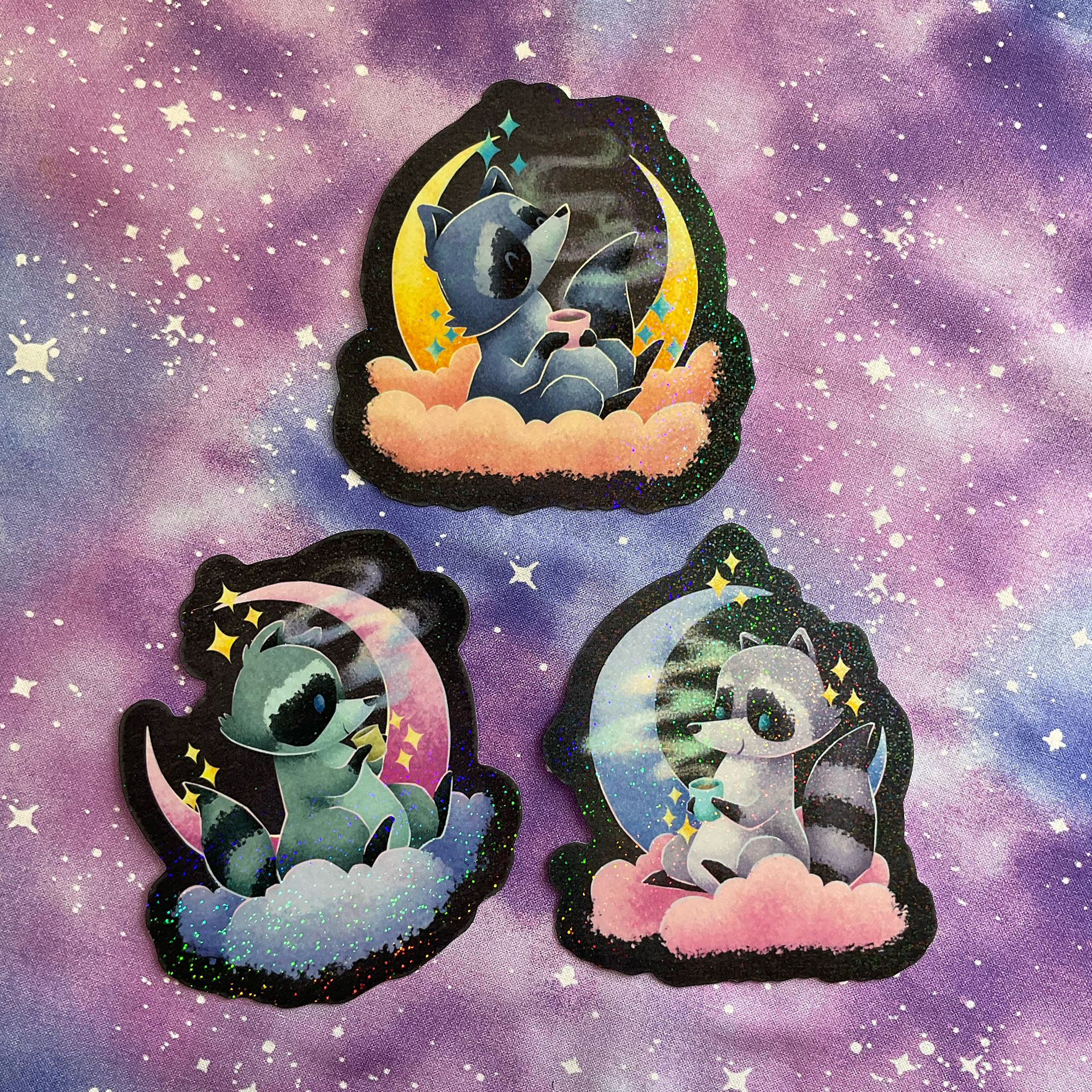 Due to paper supply issues, postcards are no longer produced locally but are now being made at the same company to keep stock consistent. All newly printed cards will be 4 x 6" with a Soft Touch finish.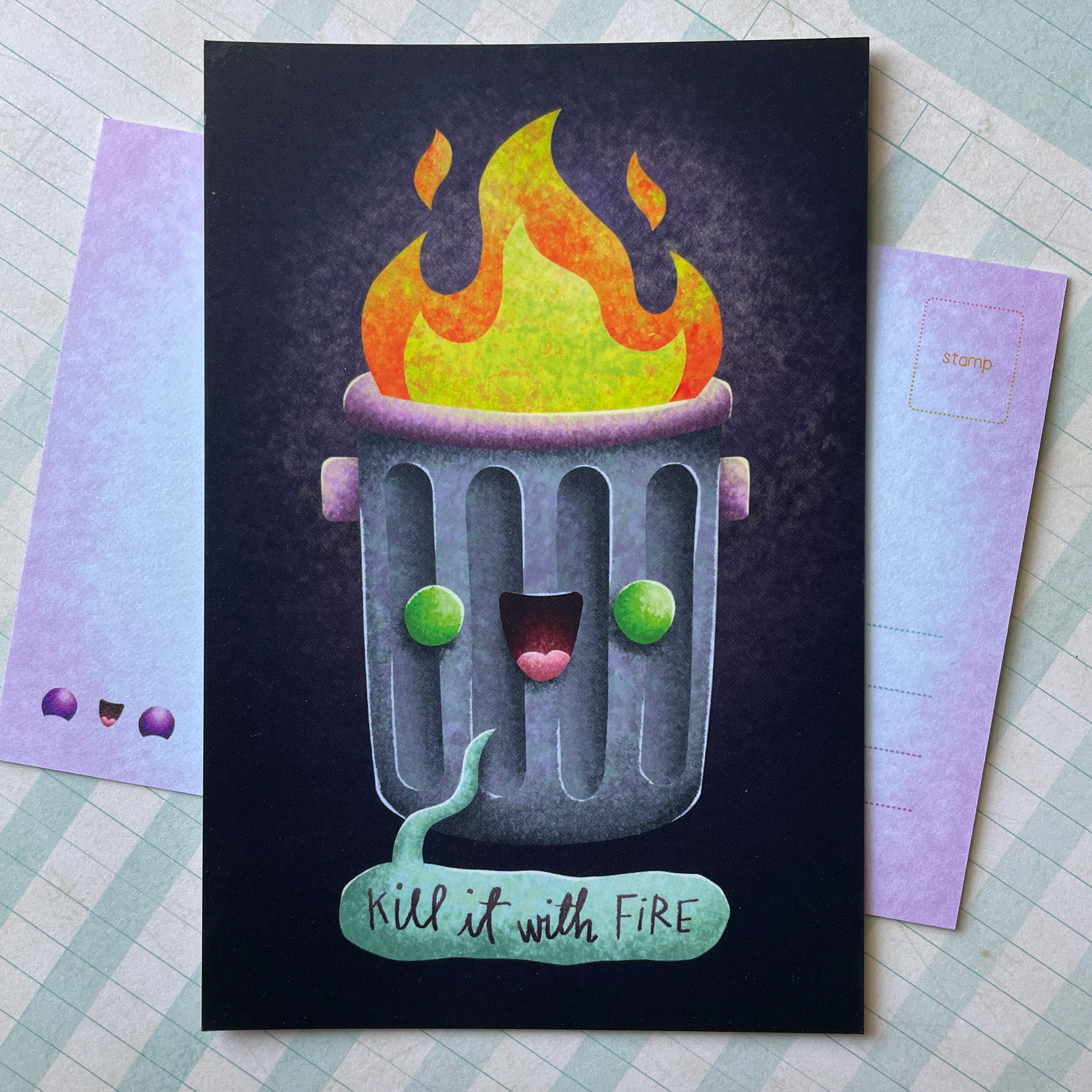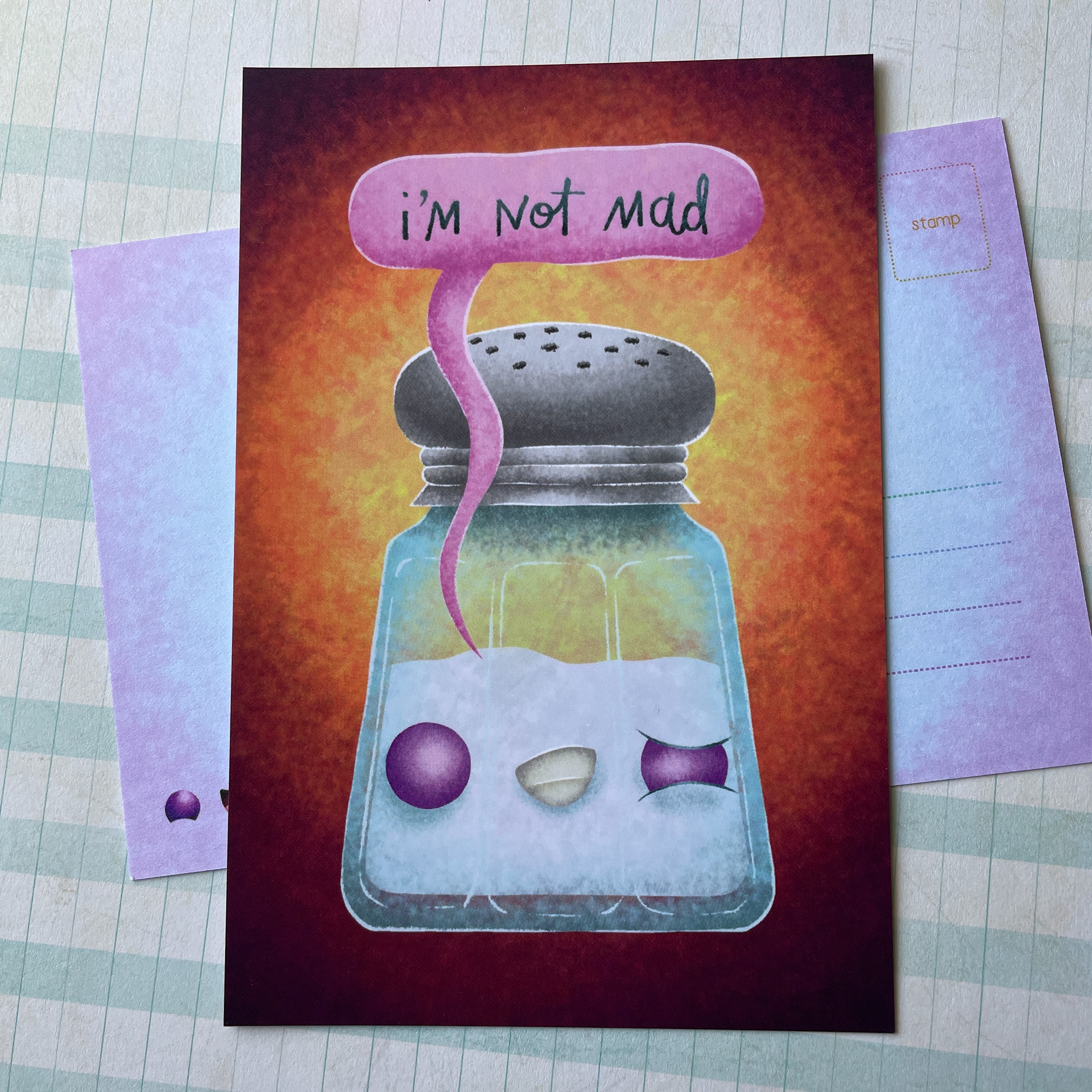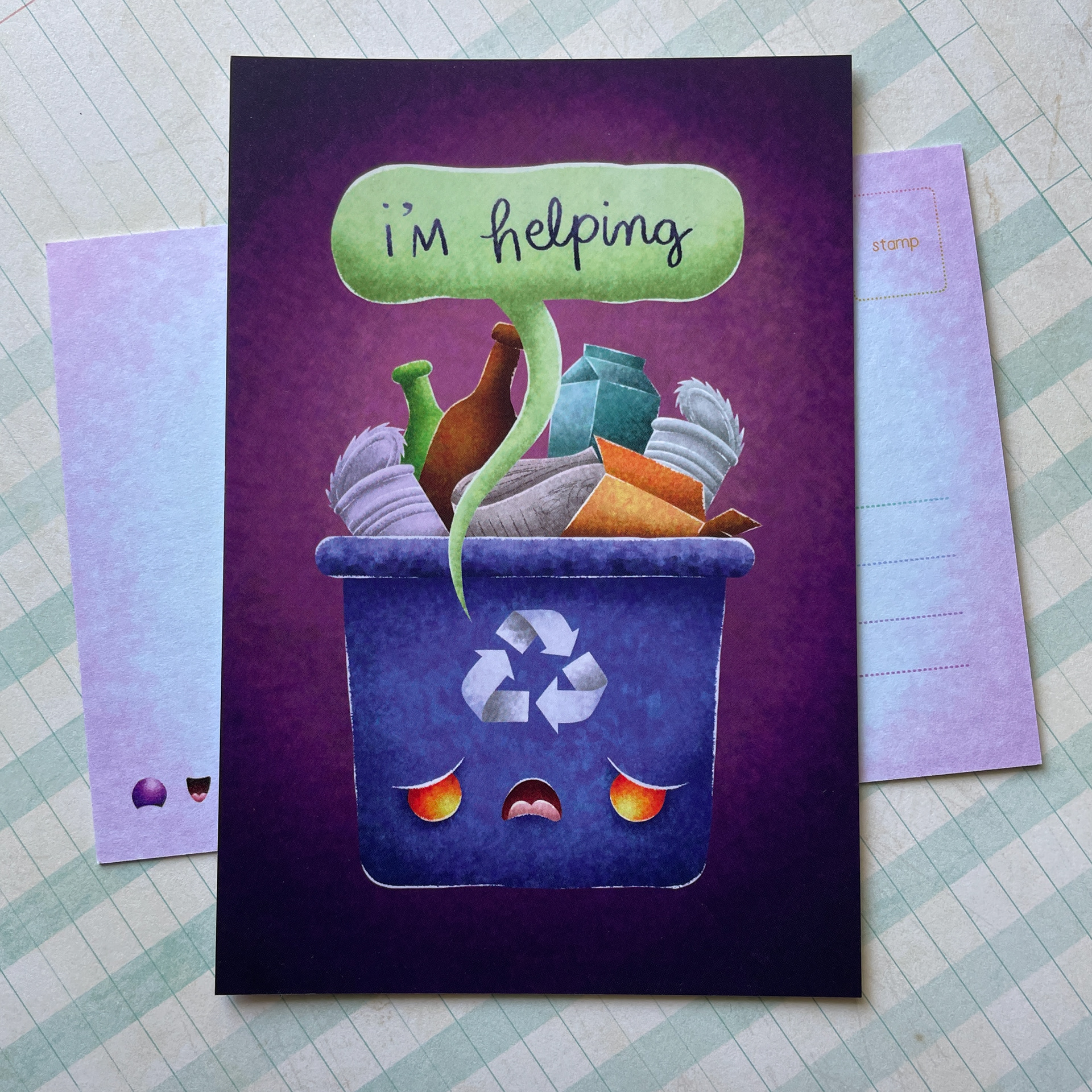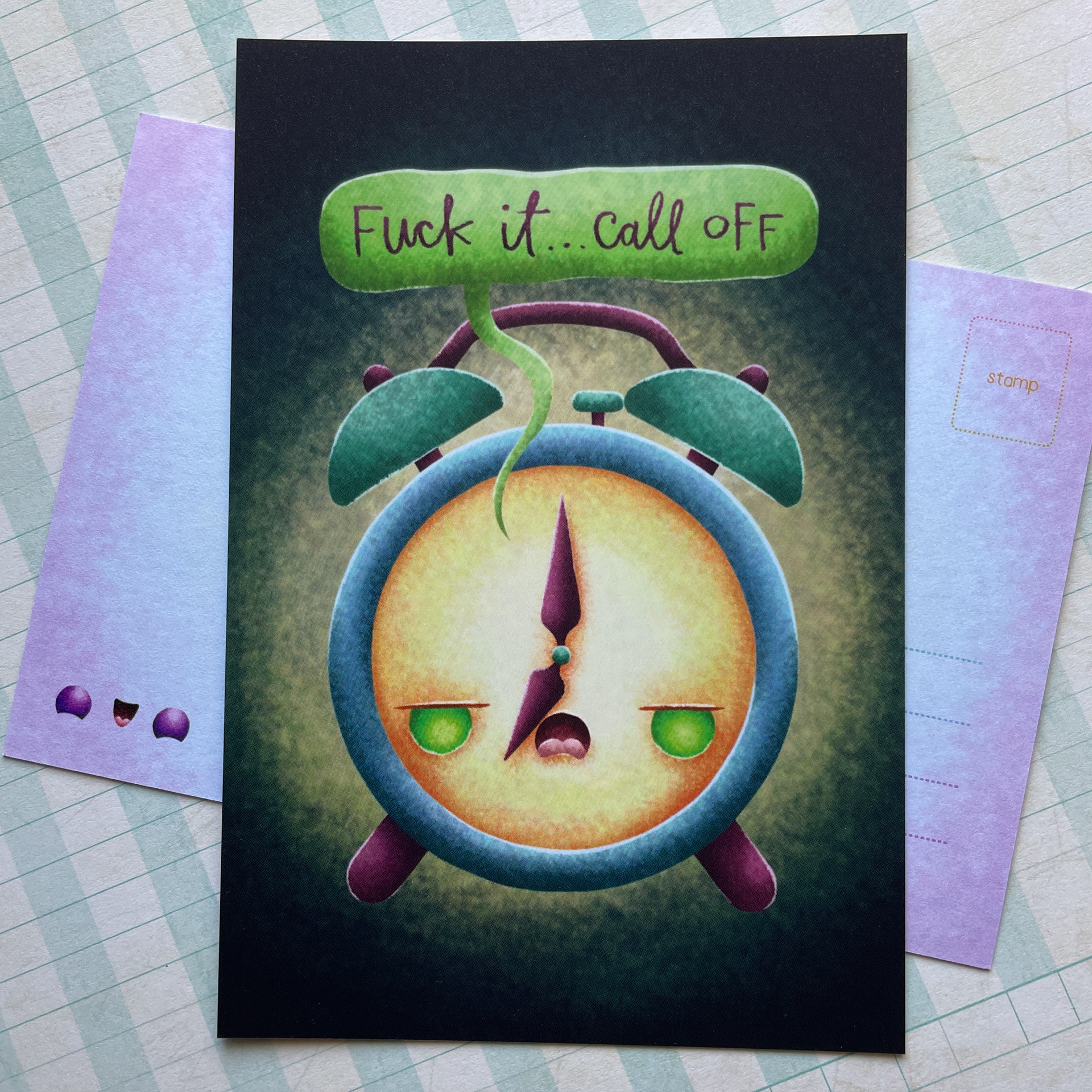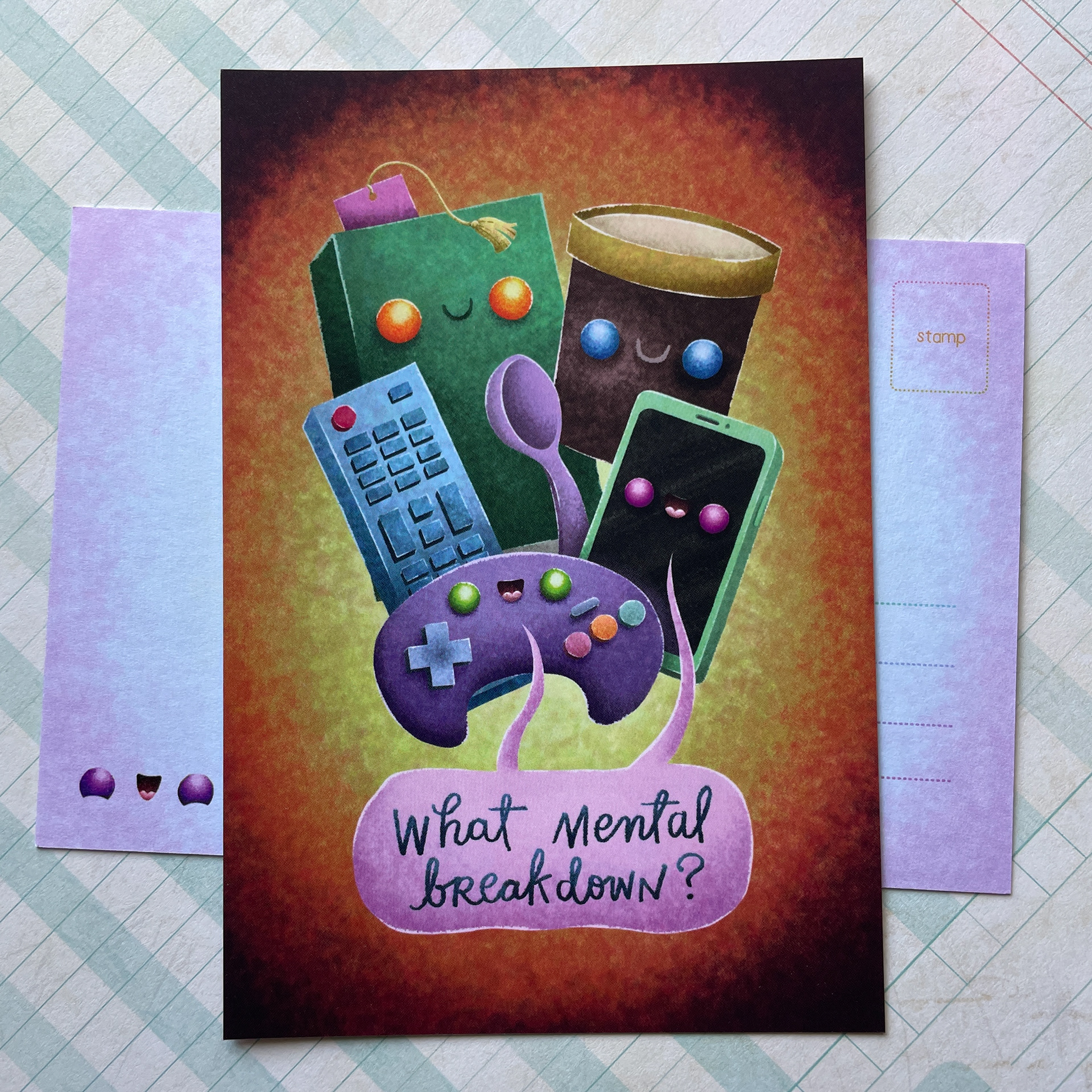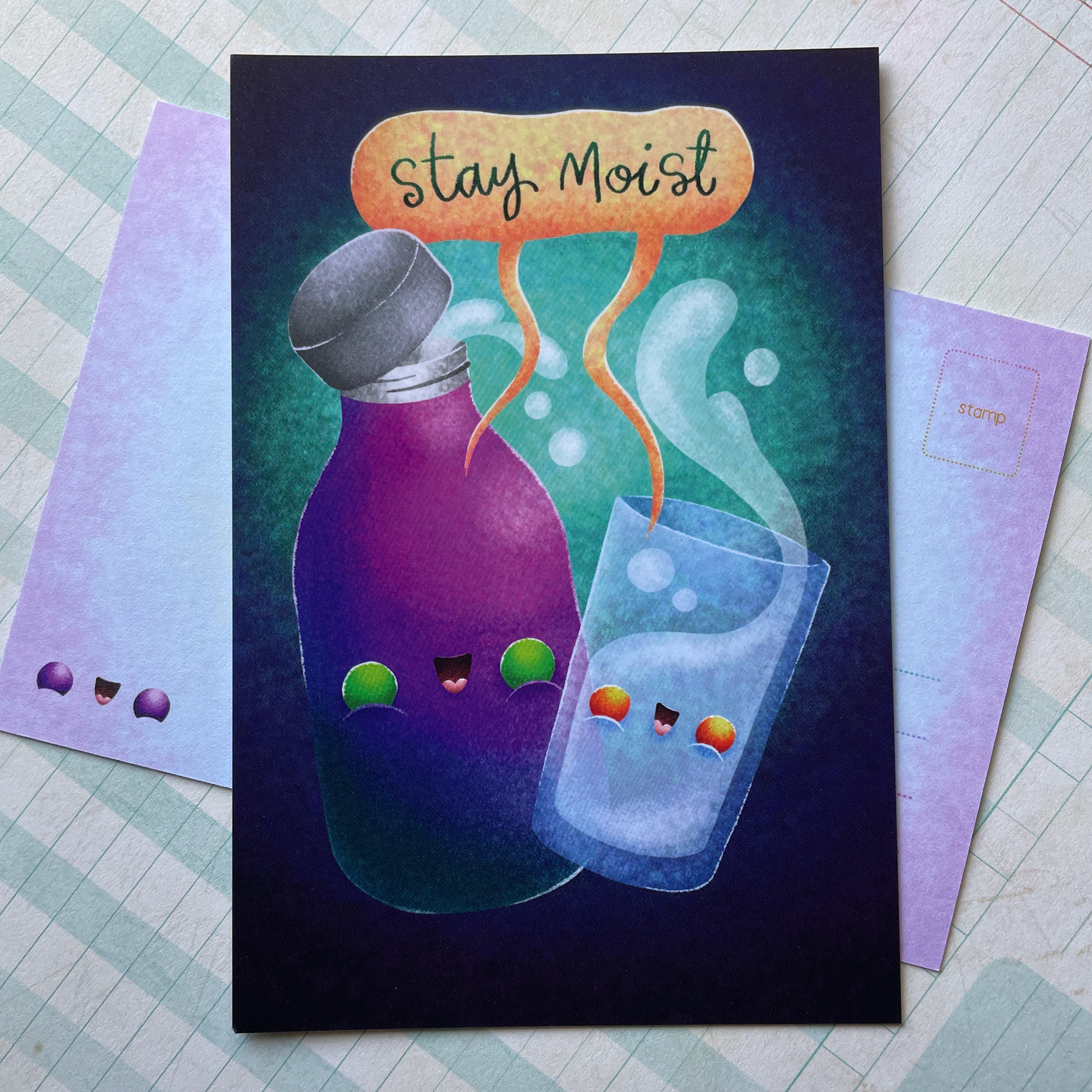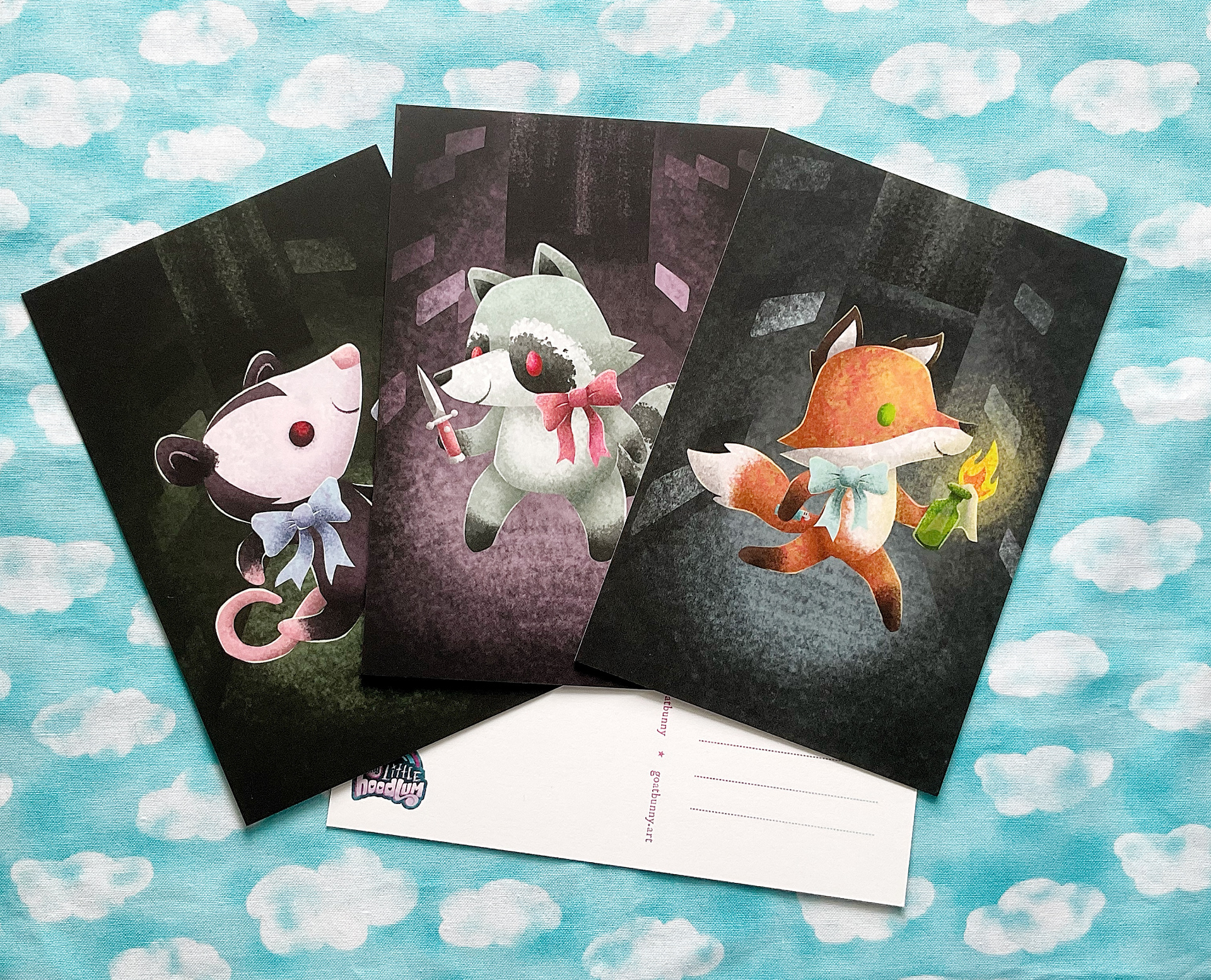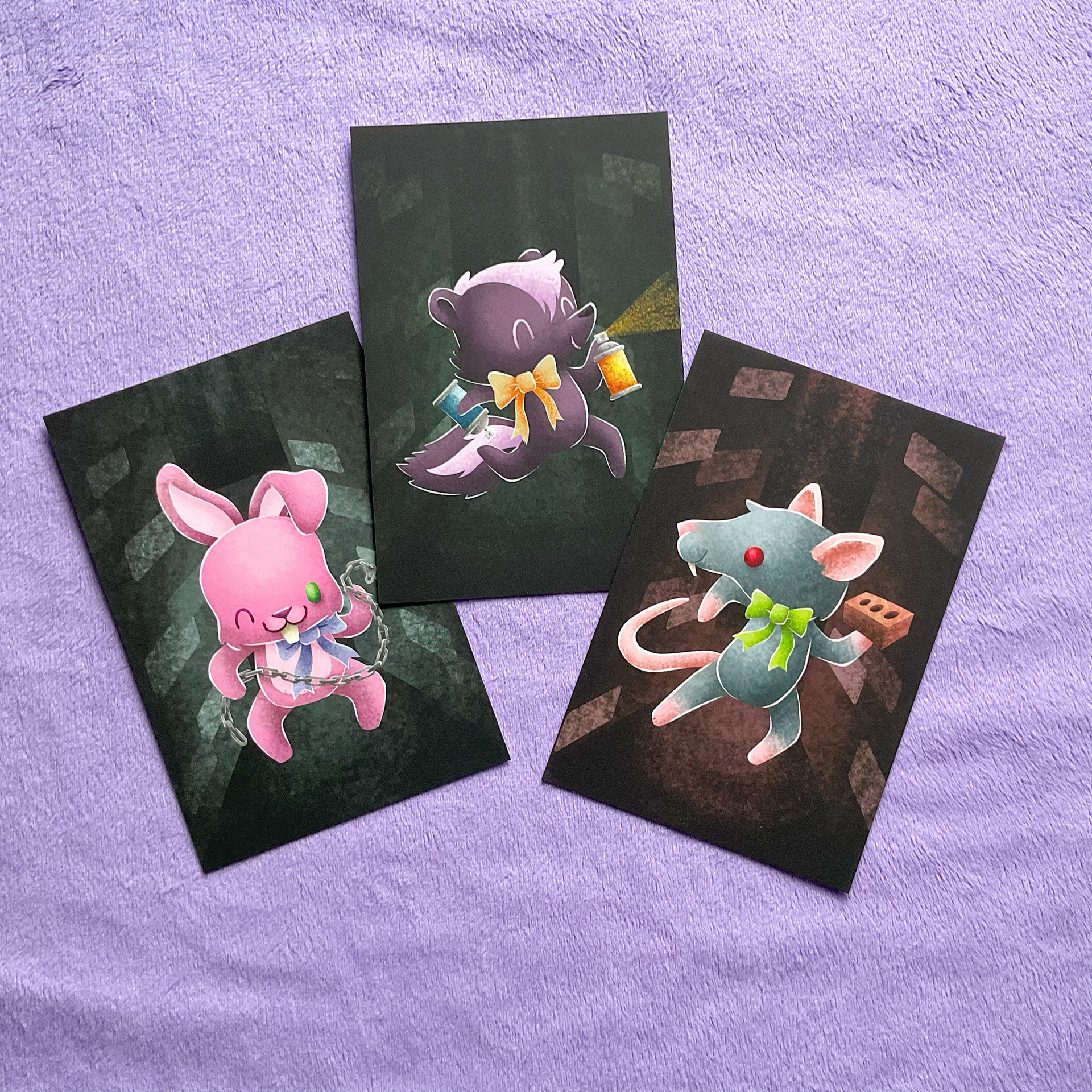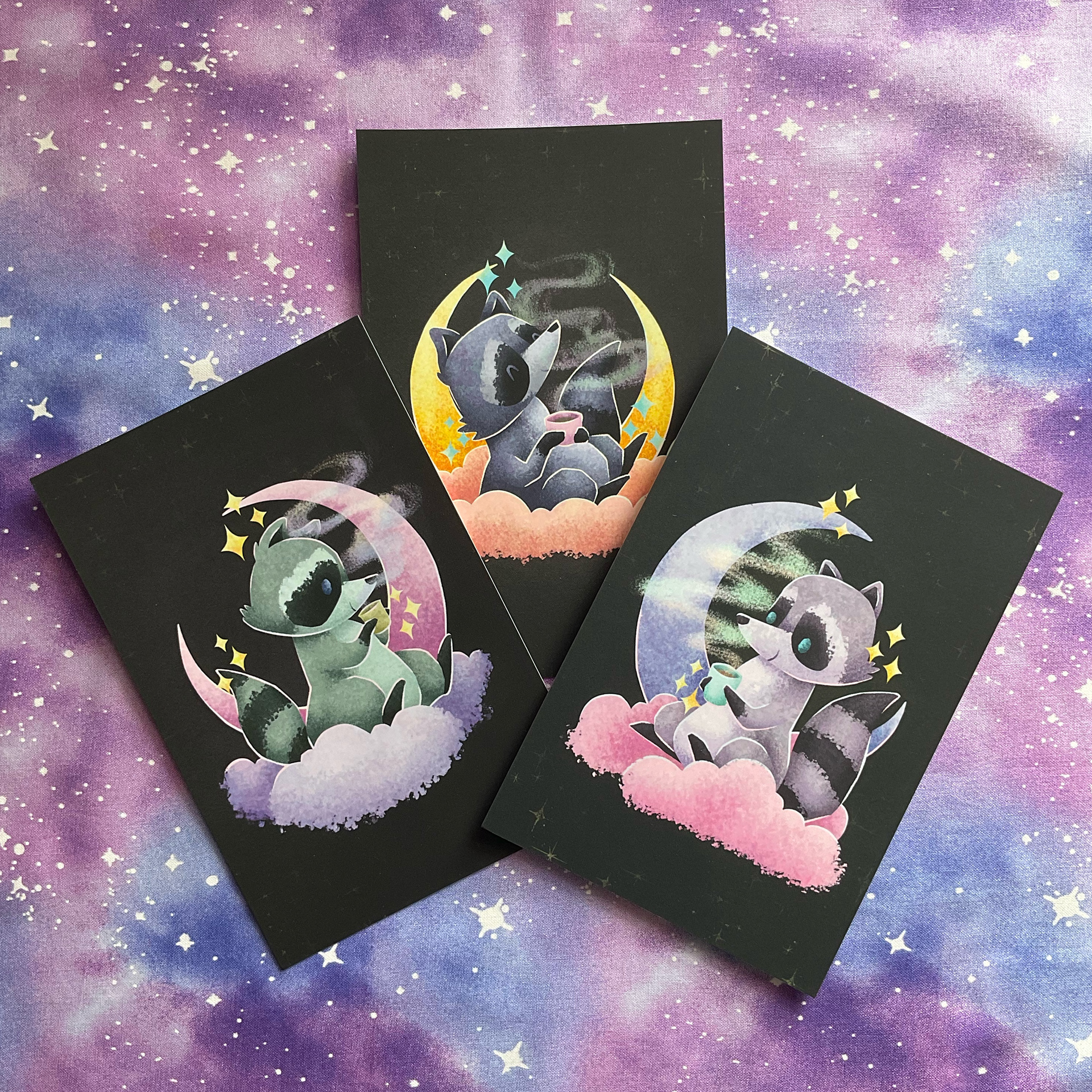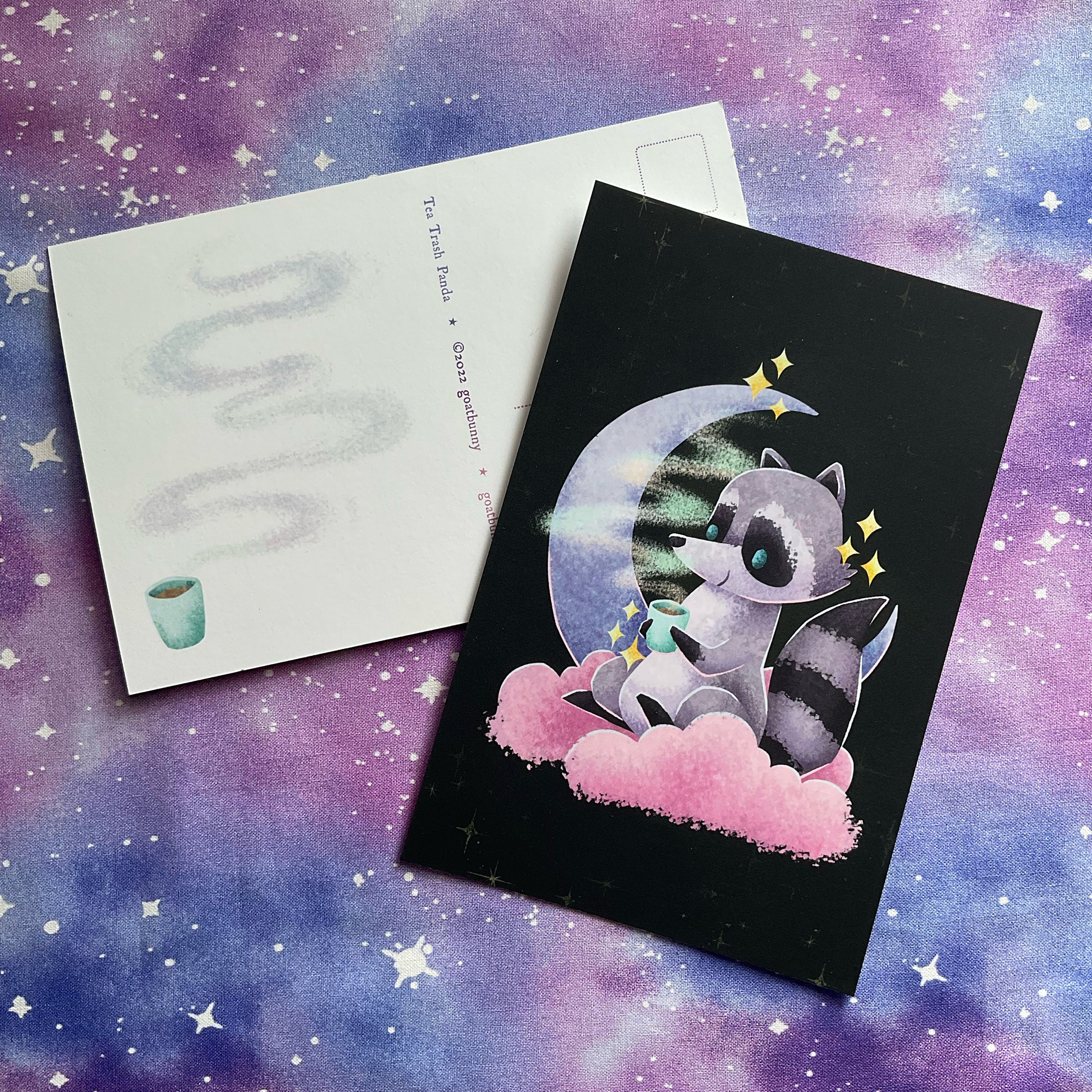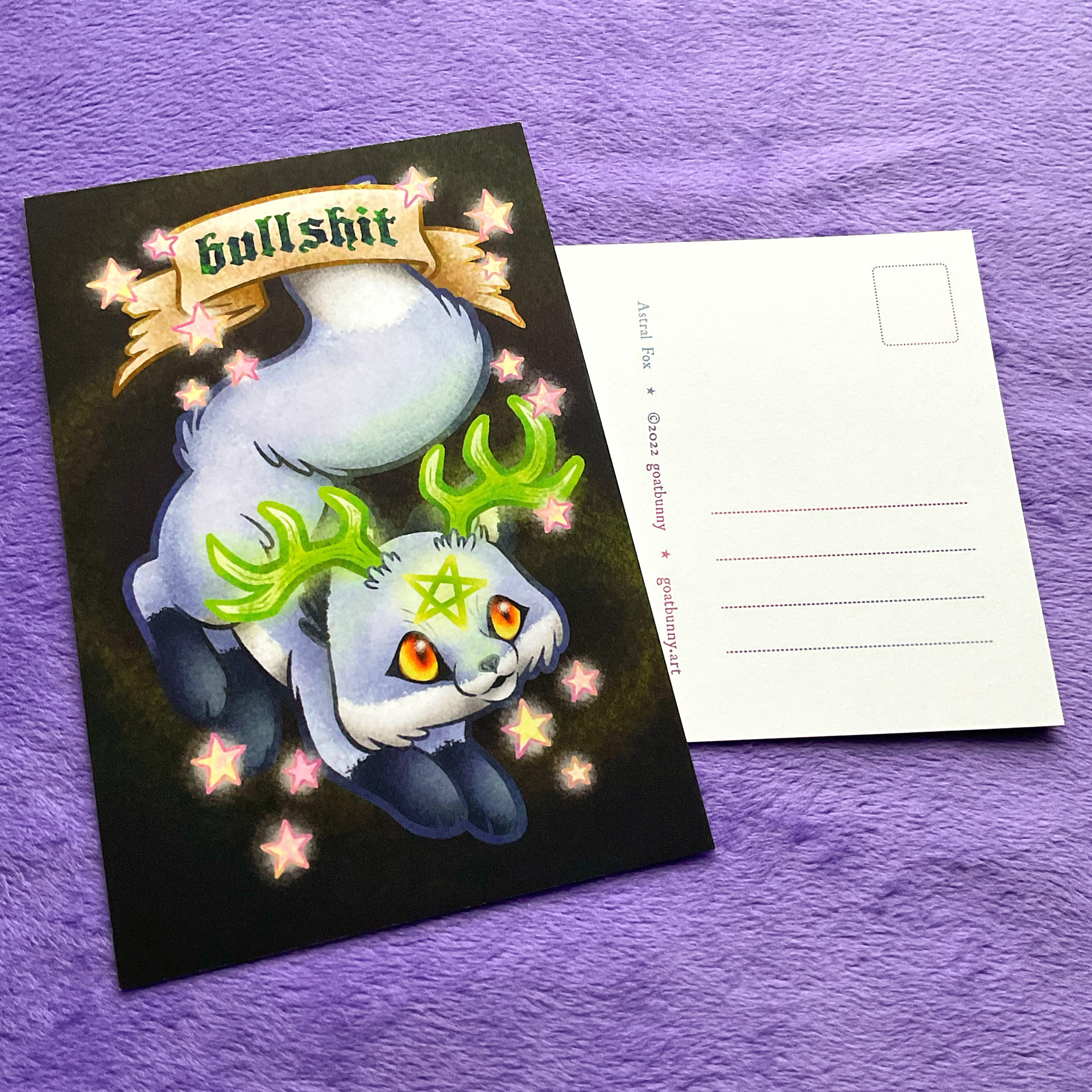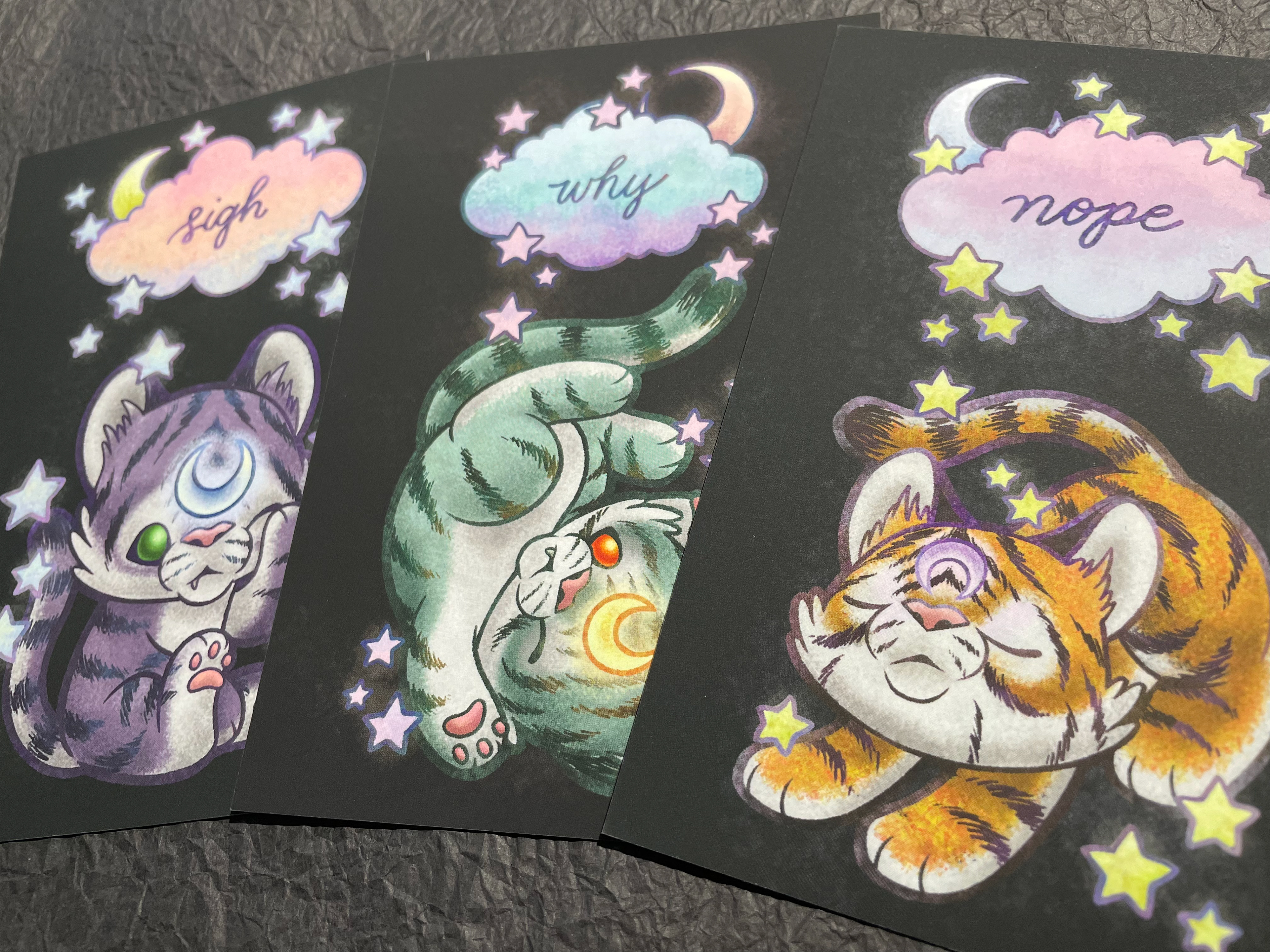 These notepads are all handmade in-house on 32 lb paper. They are fountain pen friendly and are 30 sheets to a pad. Sizes vary. Multiple designs per pad!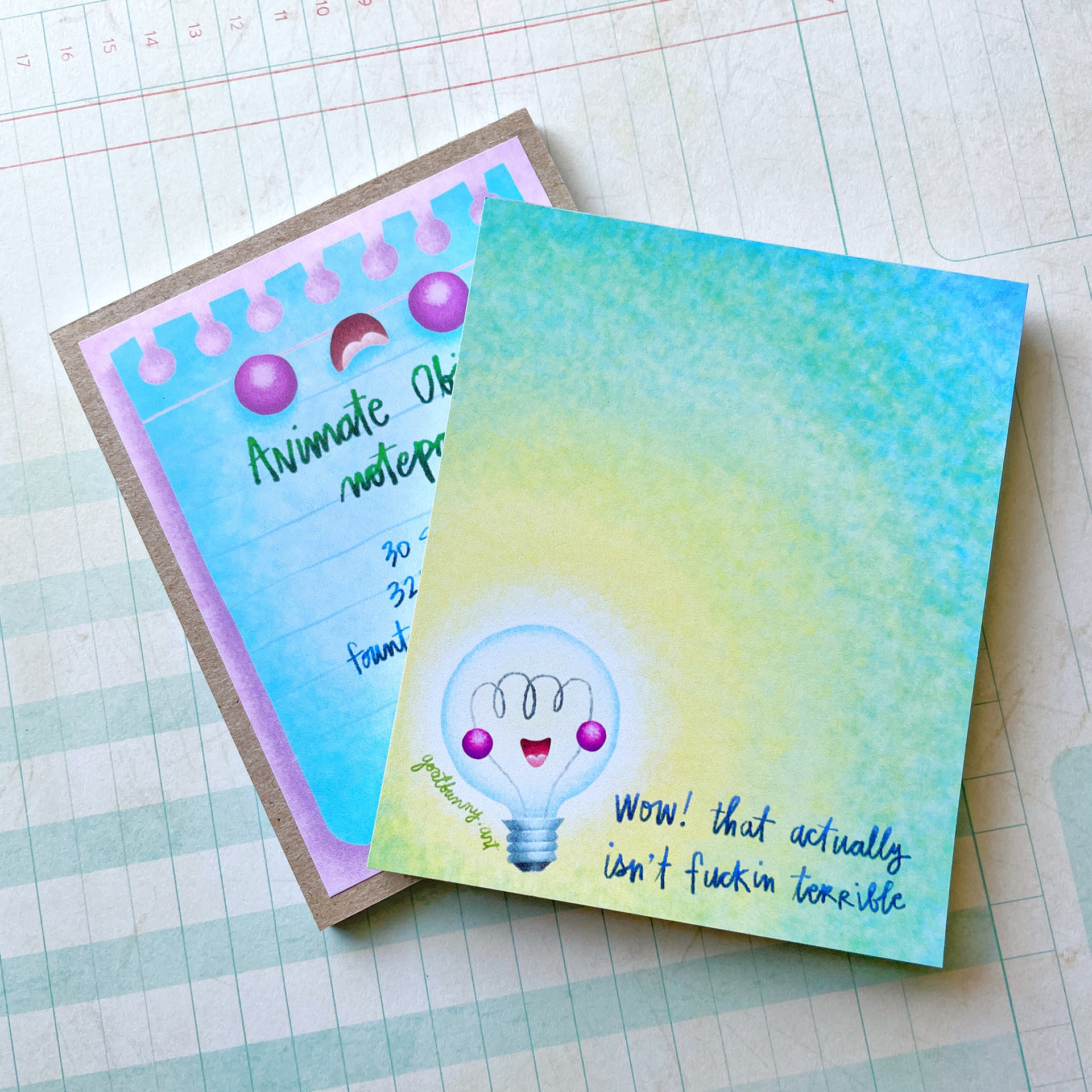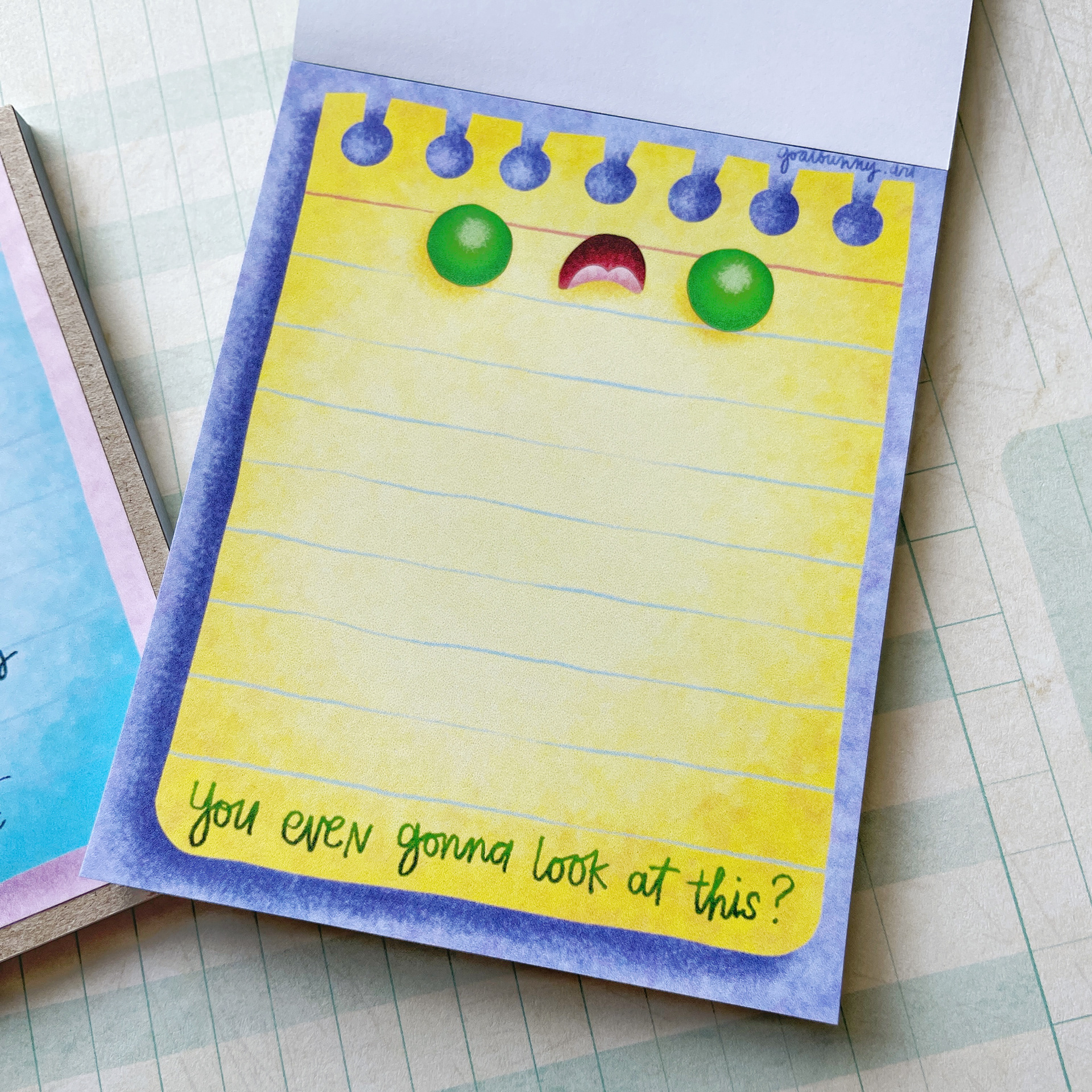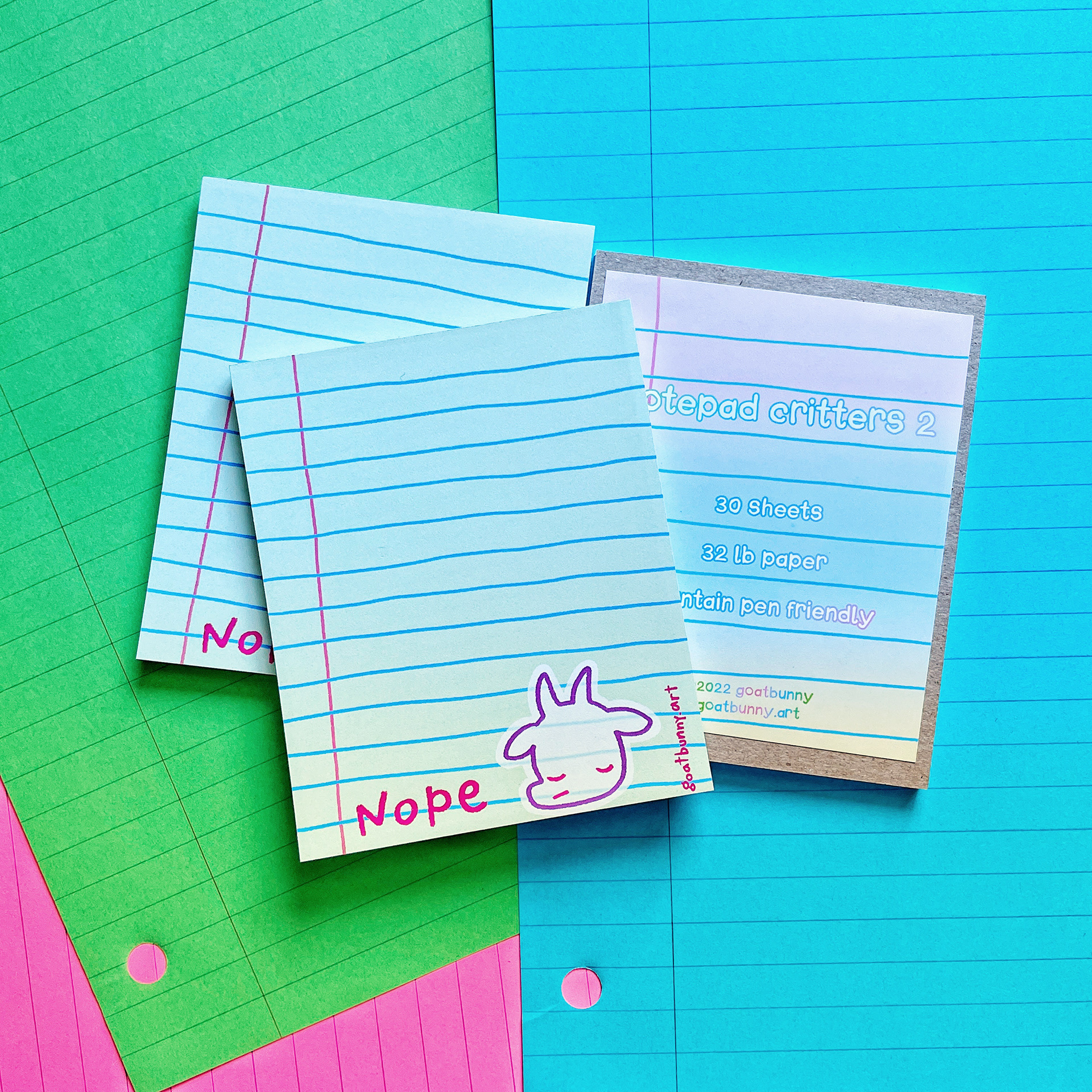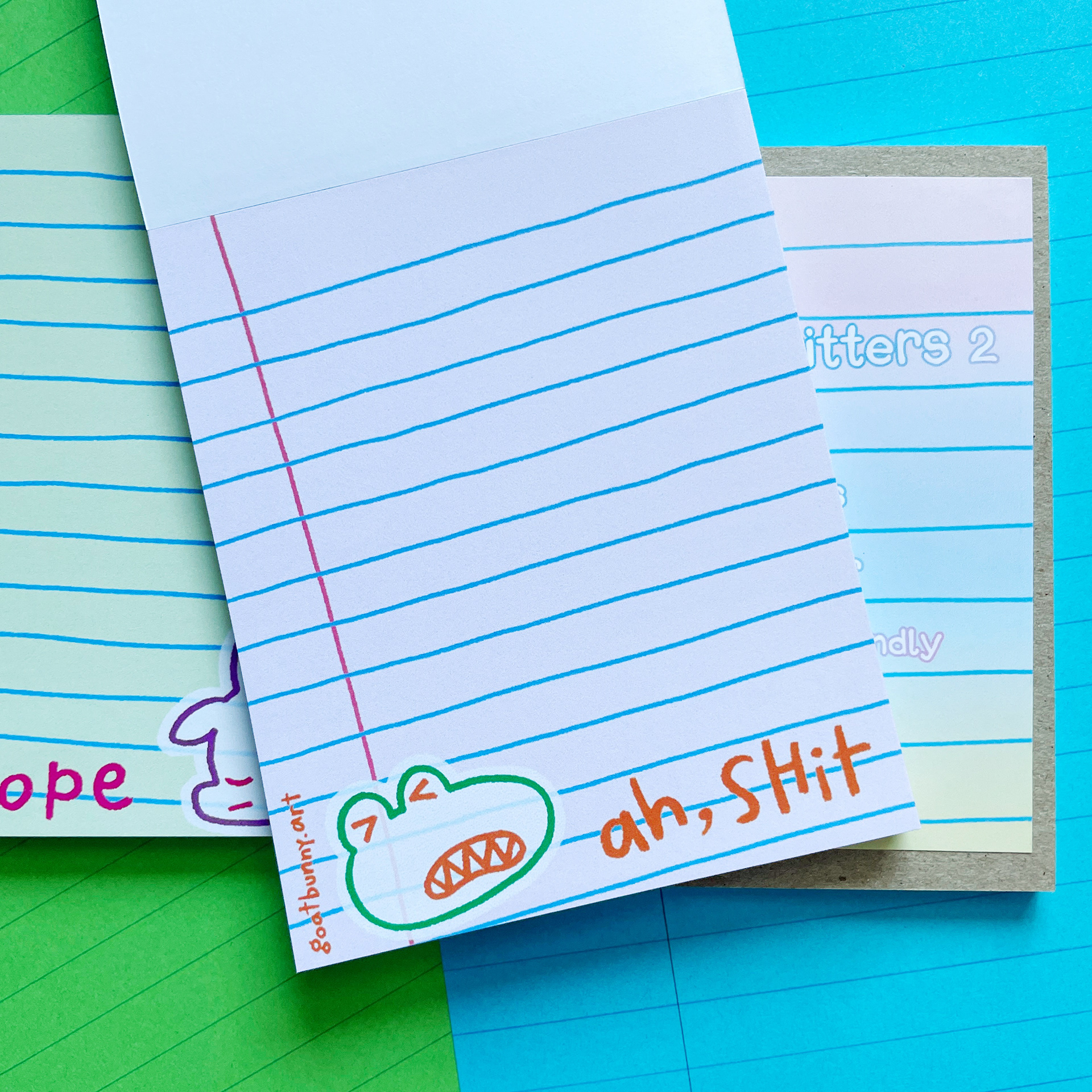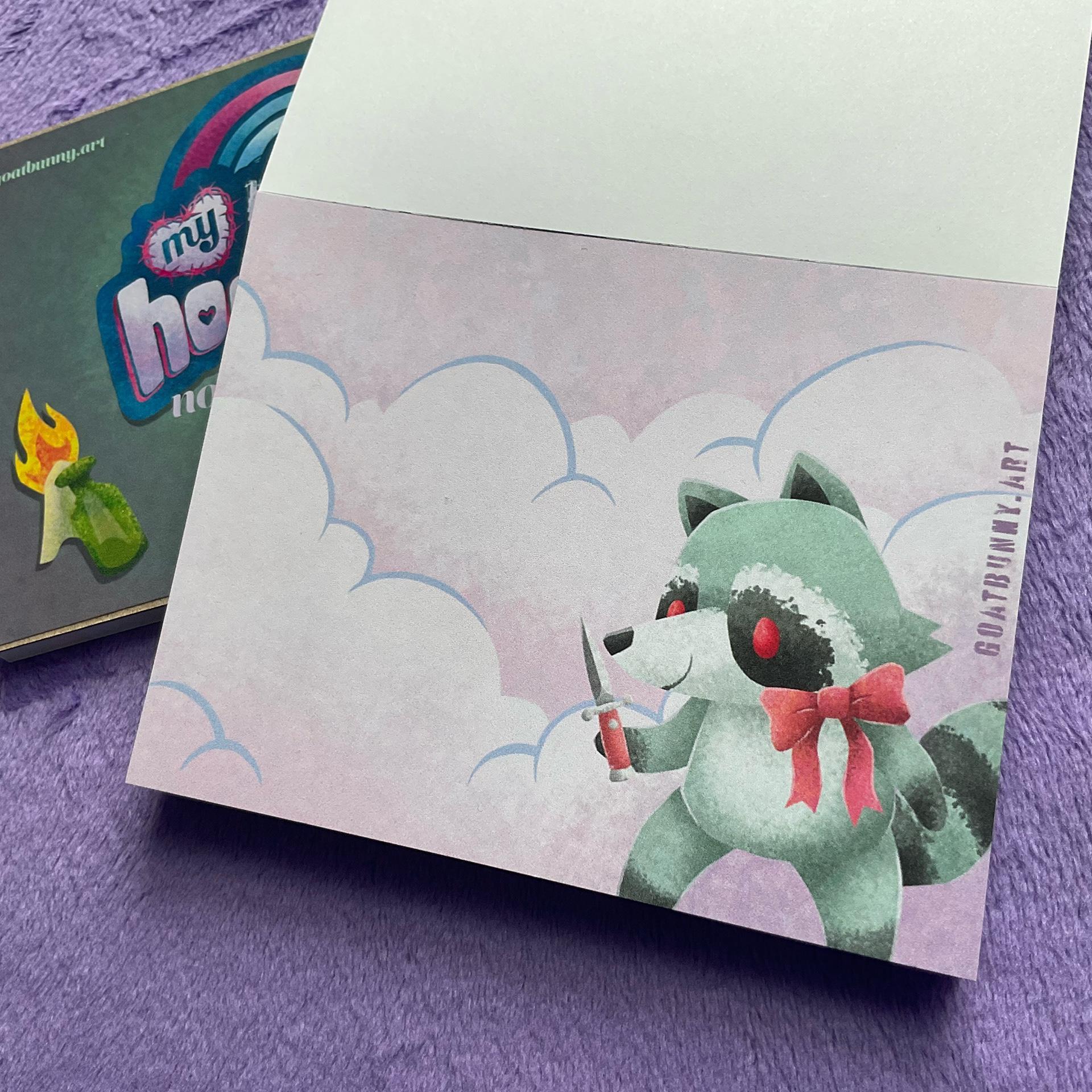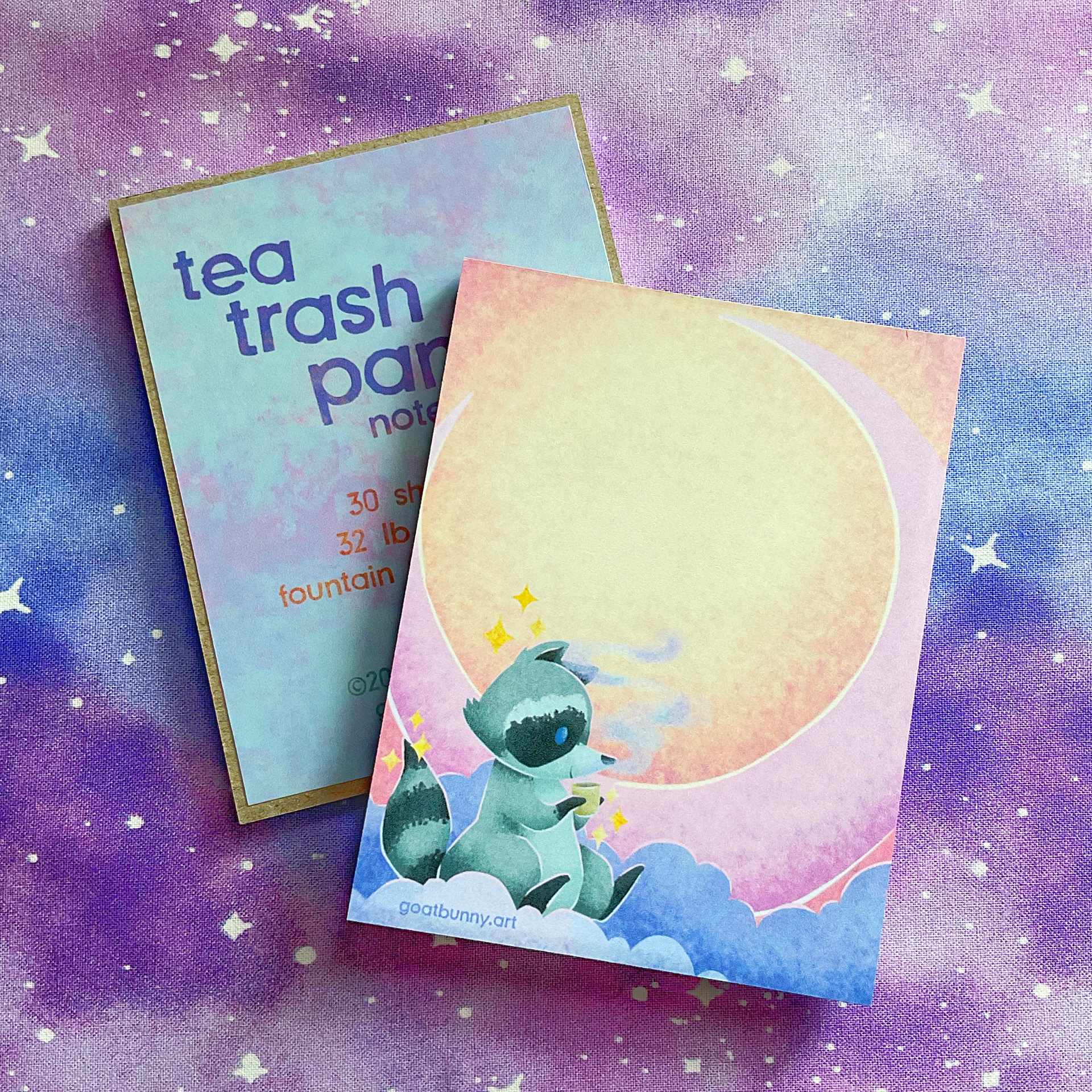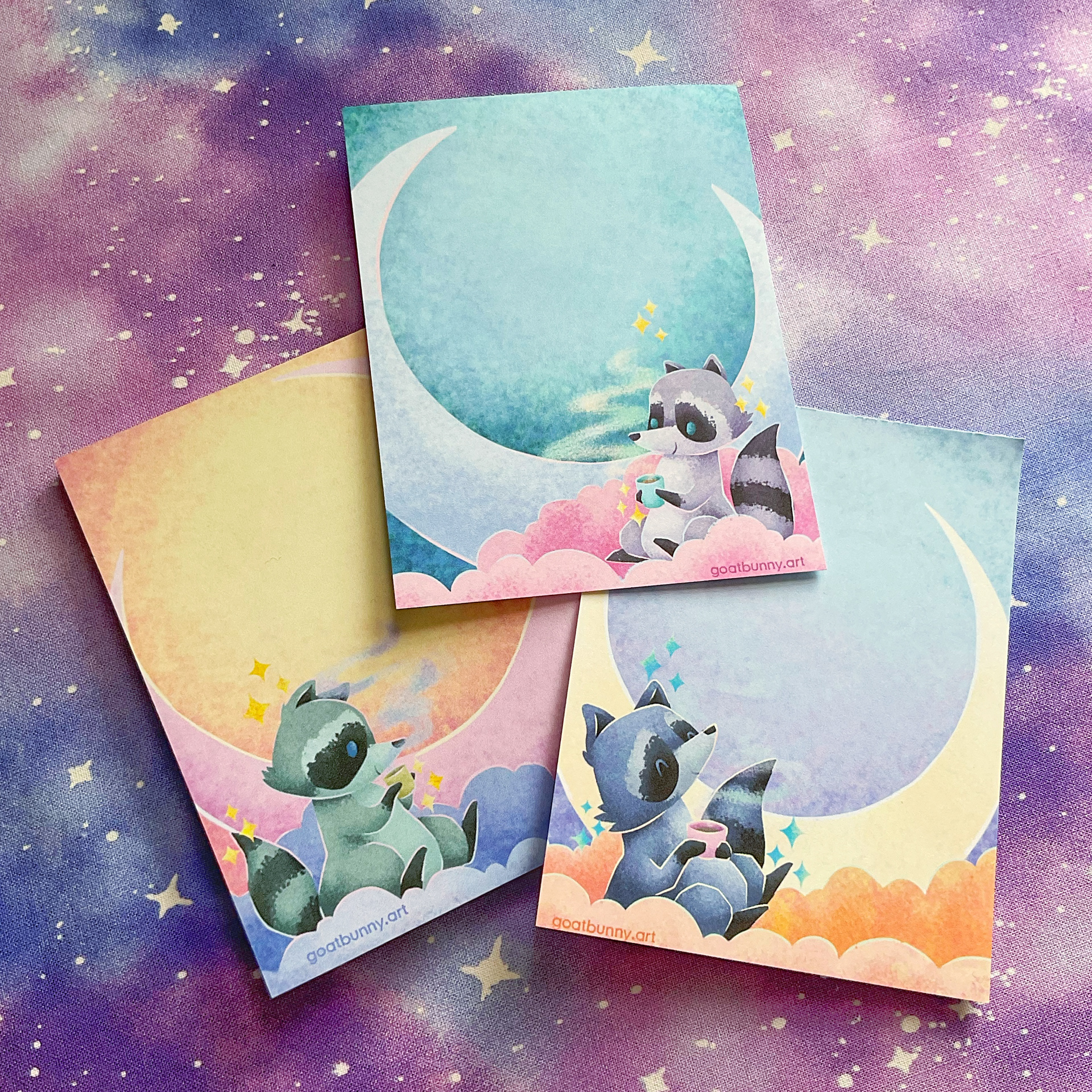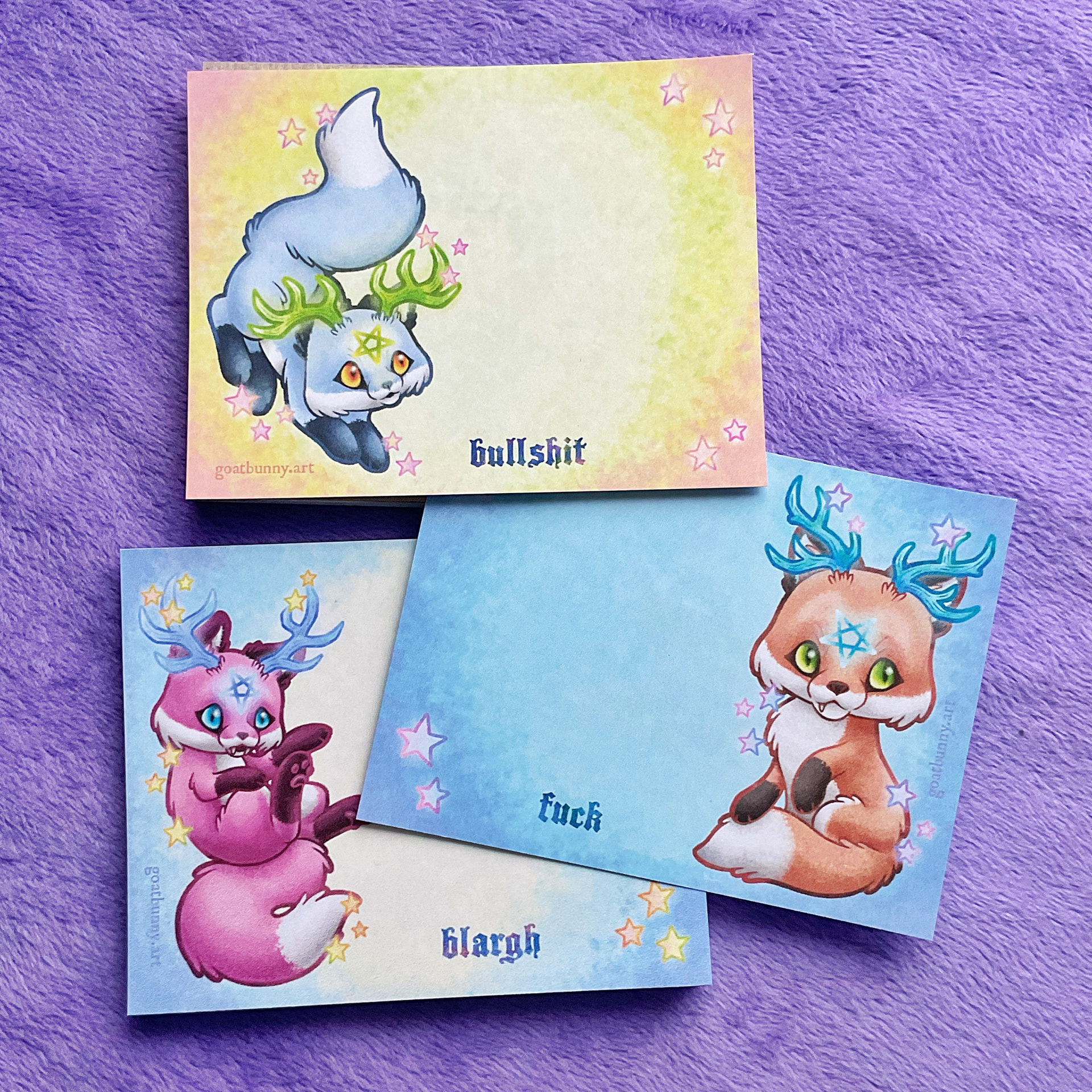 Each stationery set is 

handmade in-house on 32 lb paper. There are 6 sheets, 2 envelopes and 1 sticker sheet.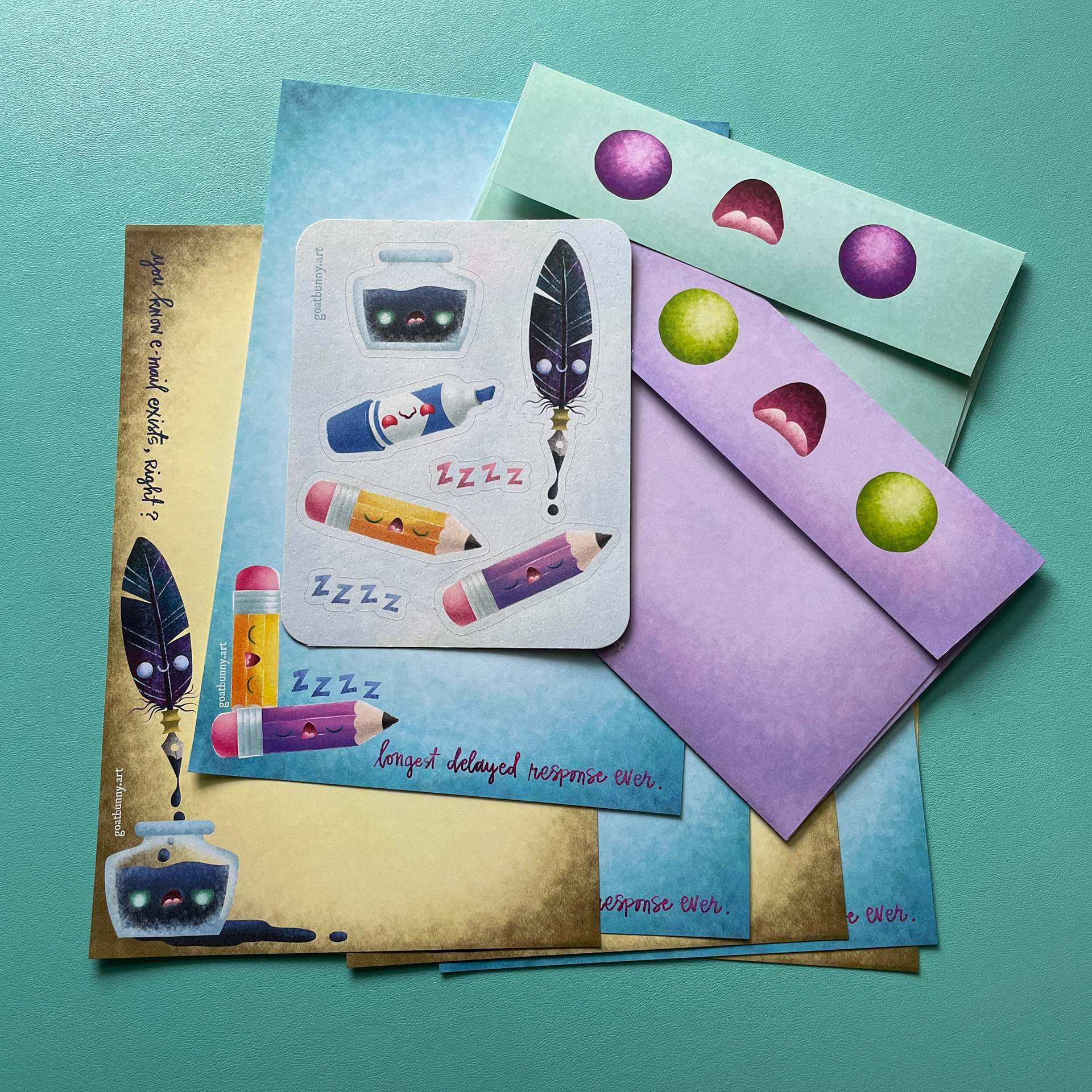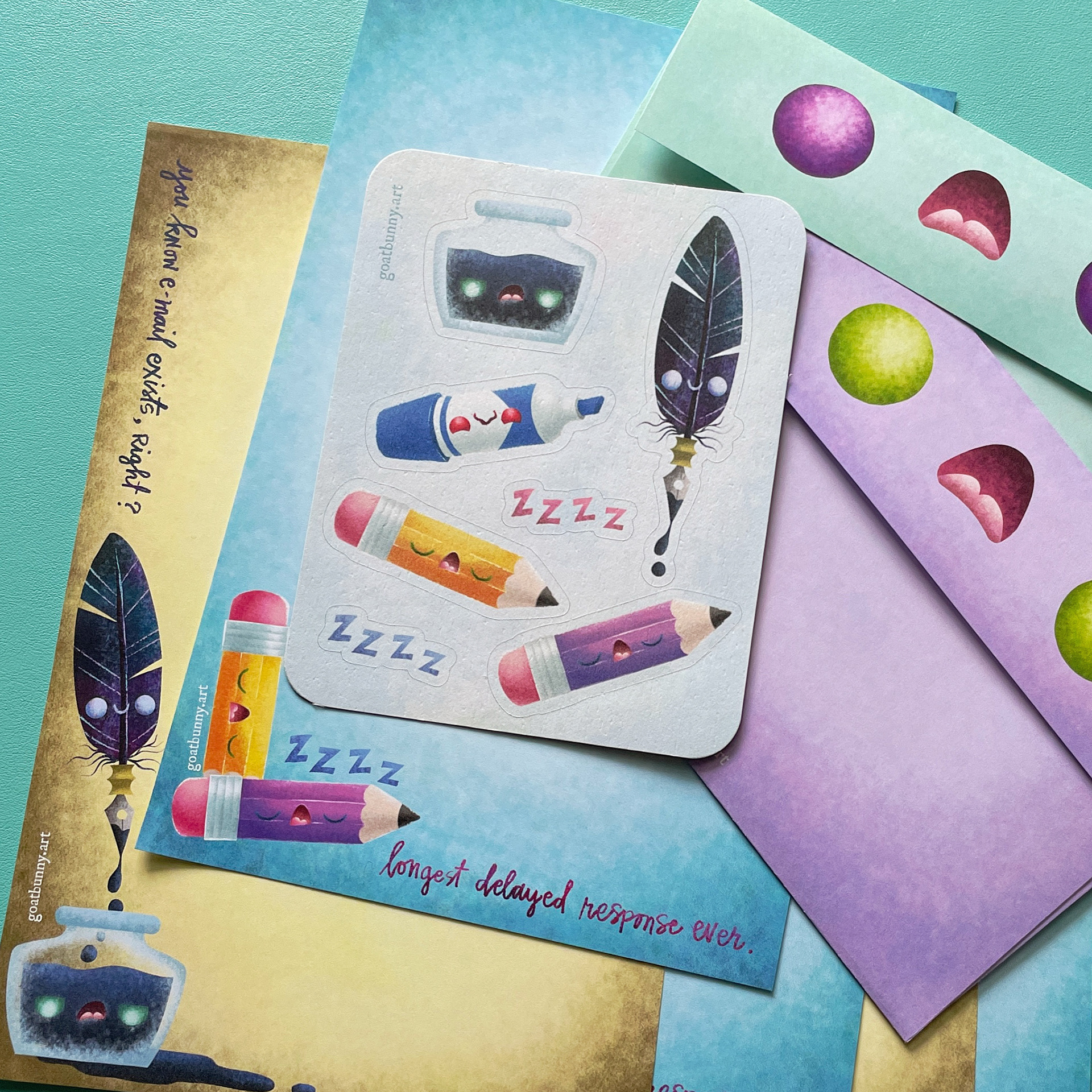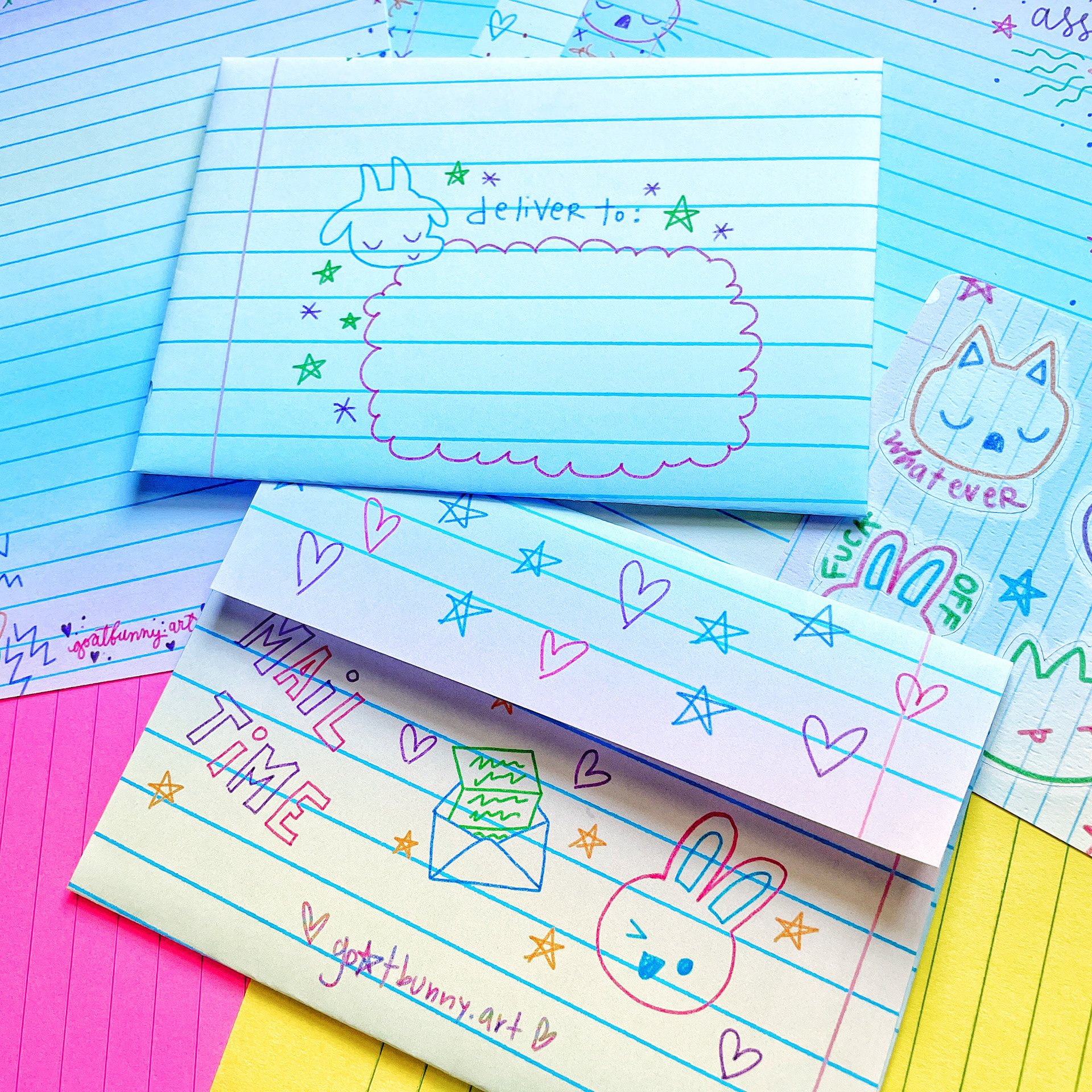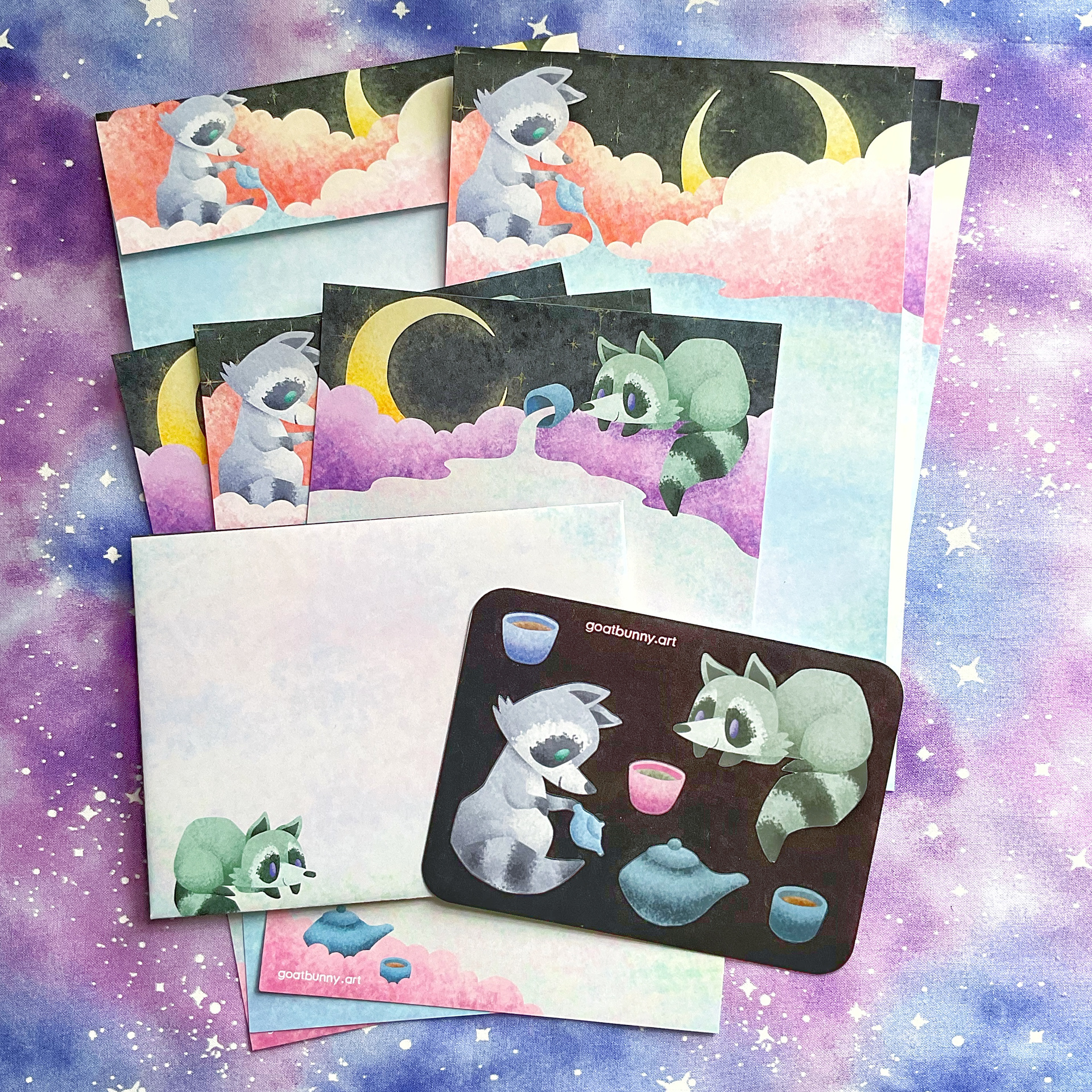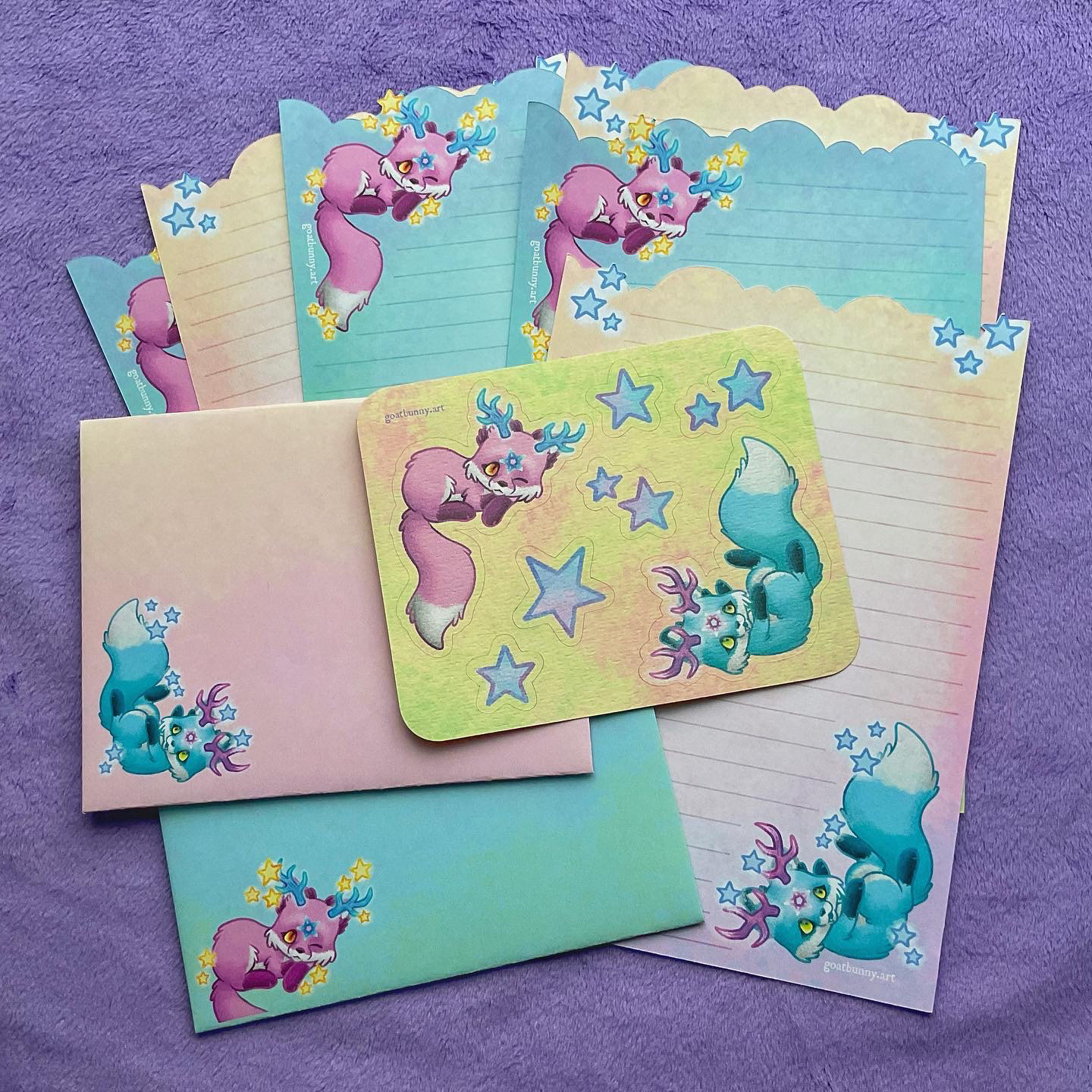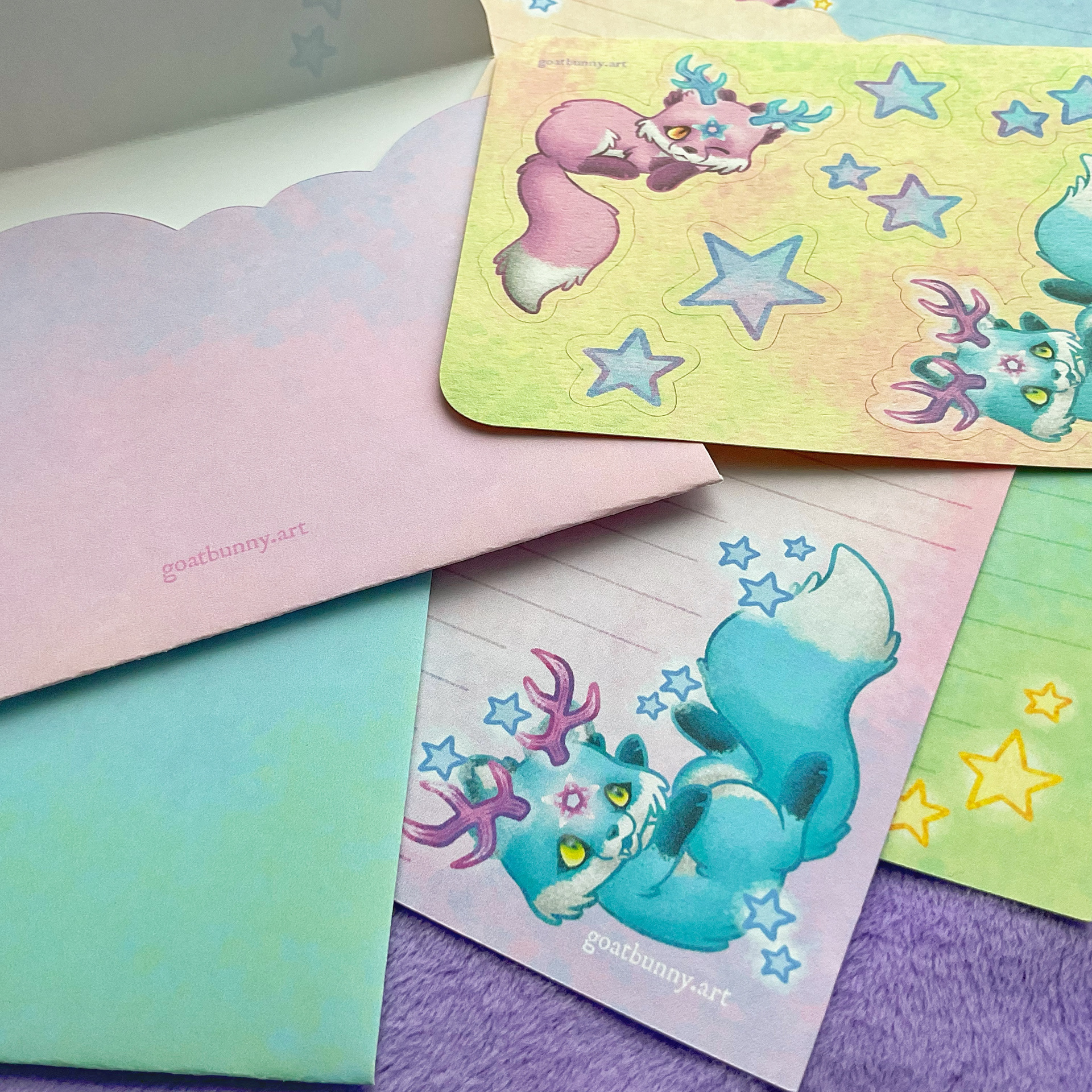 Every year I try to make a calendar, for my own personal use but also for people who are fans of my art! 2023's theme follows the popular Notebook Critters design and now also comes with tiny calendar stickers to mark important days! Small calendars are about 4 x 5" and large calendars are about 8 x 10"